With all of us spending a little more time at home and looking for new things to try, we thought we would release the secret recipe for something you can serve as a snack to your family of Webkinz pets–a sensational sliced platter of Spranklebeek!
Just pick up the following three ingredient foods from the WShop and then combine them in any sandwich maker to create this pleasing platter!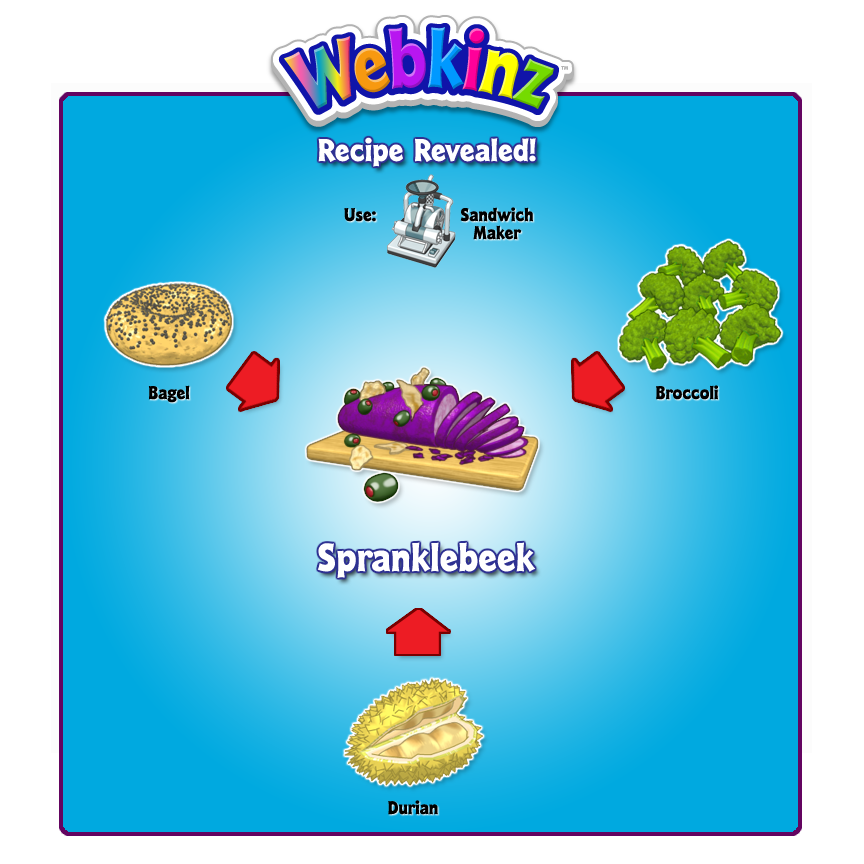 Want to know MORE Secret Recipes? Check out our Secret Recipe Archive here!
What are some of YOUR favorite secret recipe foods? Let us know in the comments below!