ATTENTION SHOPPERS: Three prizes are being retired from the Spree mall on June 28 (midnight, EST). But, you still have time to make it to the mall and use your credits to buy the Designer Purse Rack, Majestic Mirror and the Zingoz Switcherooz Arcade Unit before they're gone: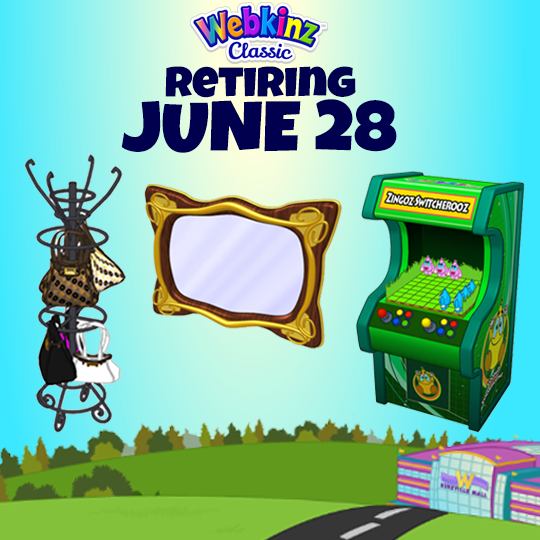 On June 29, look for 6 new prizes that will be added to the mall: The Oak Tree Wallpaper & Flooring, Oak Tree Fireplace, Sunny Stool, Antique Mirror and Antique Cabinet: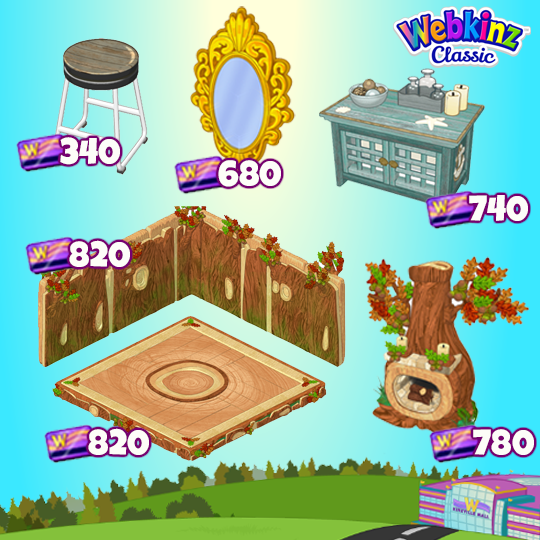 Play Spree at the Webkinz Classic Arcade and roll the dice to make it to the mall. Once you arrive, you can use your mall credits to trade for prizes!