It has been a long-standing tradition in Webkinz World to celebrate spring by giving out a gift basket filled with fun seasonal prizes!
Make sure you log in to your Webkinz account (either on web or mobile) TOMORROW, Sunday, April 16th, to get your 2017 Spring Celebration Gift Basket!
Here's a look back at all of the gift baskets we've awarded over the years, along with a look at this year's basket!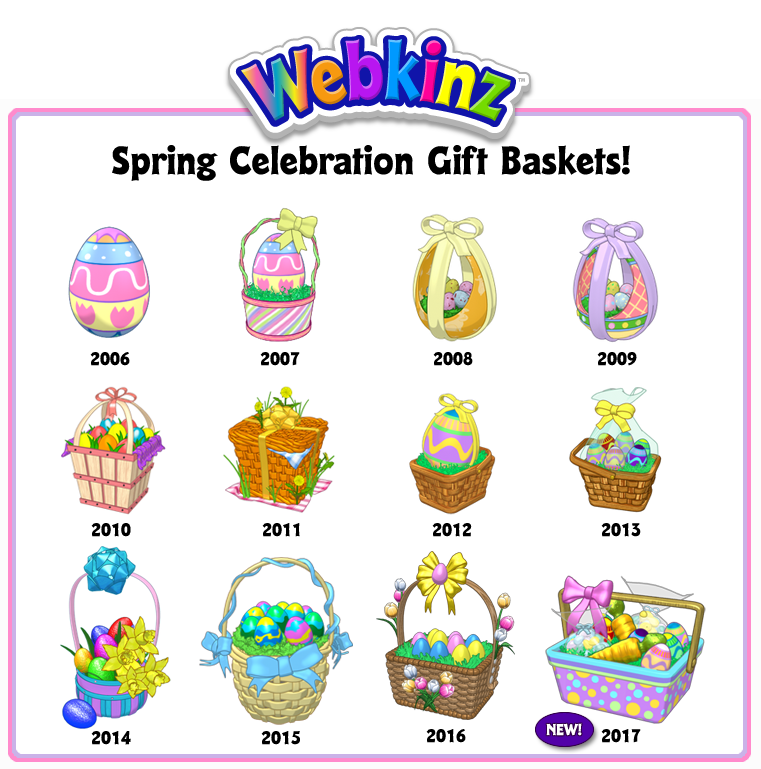 How many of these Spring Celebration Gift Baskets do YOU remember? Let us know in the comments below.