Have you picked up your favorites from the 2020 Spring Clothing Line? They're on clearance in the KinzStyle Outlet right now, but they'll be leaving soon!
Don't forget, there are two clothing recipes to discover — combine three different pieces from the 2020 Spring Clothing line to create one of these two new outfits!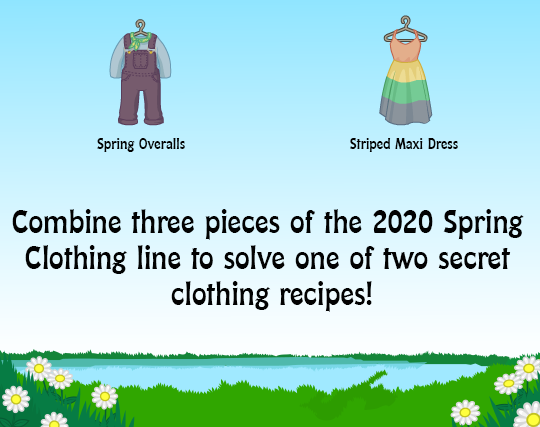 Do you know what's coming after maintenance on September 23? The Fall 2020 Clothing Line! Click the next page for a sneak peek.