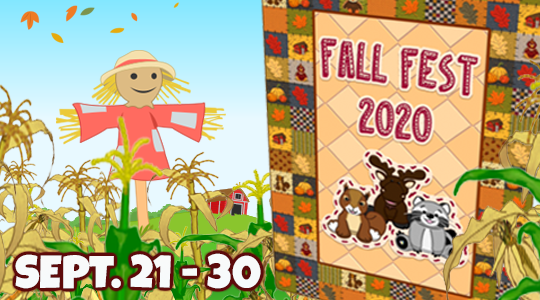 From September 21 – 30, celebrate fall in Webkinz World by looking for Fall Fest leaves floating across you screen! If you see one, click on it and you'll be awarded a Fall Fest prize (limited to 4 prizes a day for Free players, 6 for Full and 8 for Deluxe Members).
You'll be able to find Fall Fest leaves on Webkinz and the Webkinz mobile app. Here's a look at this year's prizes: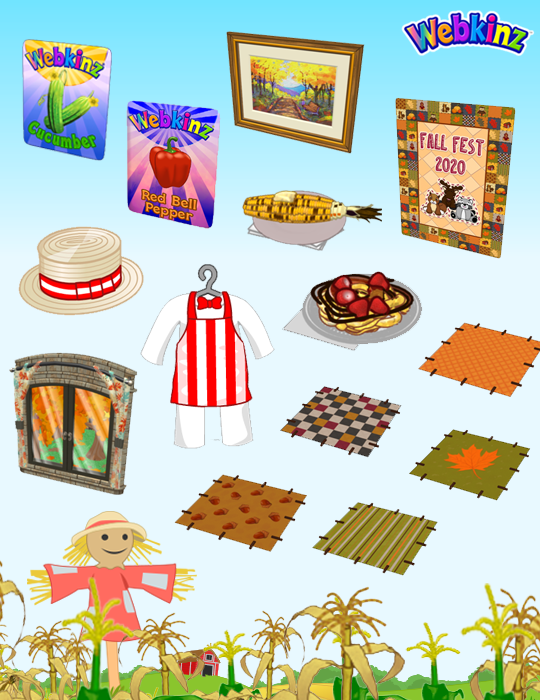 You'll also be able to buy bottles of 2020 Fall Fest Soda from the WShop for eStore Points. You'll find them in the NEW & PROMOS section of the shop, starting September 21.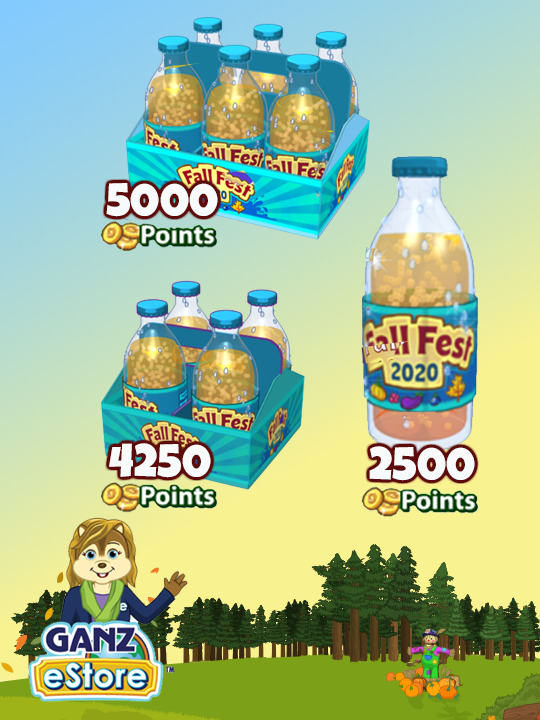 Every time you feed your pet a bottle of Fall Fest Soda, you'll win a prize! You'll also have the chance to win this year's Grand Prize: A Fall Fest Barn: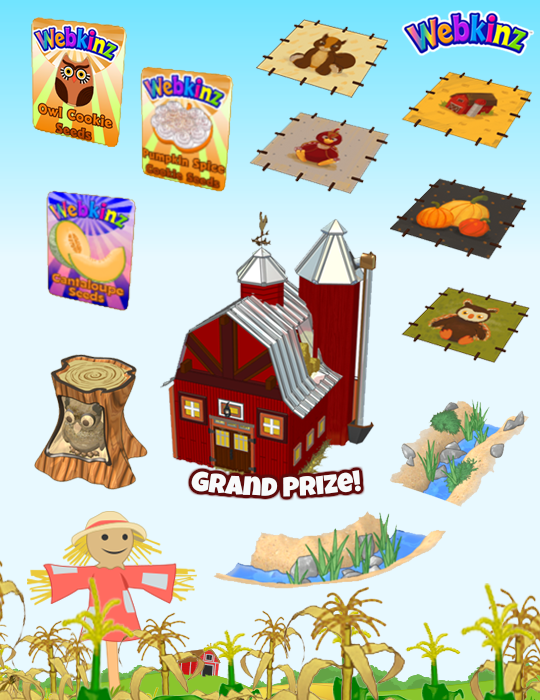 The Fall Fest Barn can be added to the border of your pet's room and can be used to store items.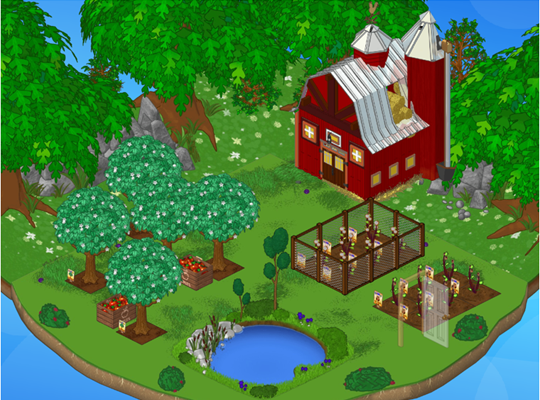 Watch Podkinz Episode 146 to learn more about Fall Fest and get a free code for a 4 pack of 2018 Fall Fest Soda!
Do you like year's prizes? Let us know in the comment section below…