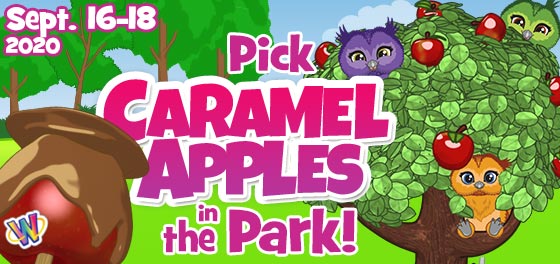 The Farm Kitten got a big surprise this morning when it went to Kinzville Park to pick an apple for the teacher! Someone is busy building a nest in the apple tree! Three someones in fact!
The new Lil Owl trio arrives at Ganz eStore for a Deluxe Pre-Sale from September 16 to 18.
While they're here they're taking over the apple tree and giving it a sweet twist!
Every day between September 16 to 18, click on the tree to have a Caramel Prize Apple added to your Dock. Drag it into your pet's room to have one of the following prizes added to your account.
Then, when the owls fly away after September 18, come back for more Prize Apples until the end of the month!