Looking for a special way to celebrate Berry Fest this year? How about making a special berry-themed snack for your pet!
If you pick up these following 3 ingredients from the WShop and combine them together on any regular stove, you'll create the seaworthy SS Blueberry Bounty!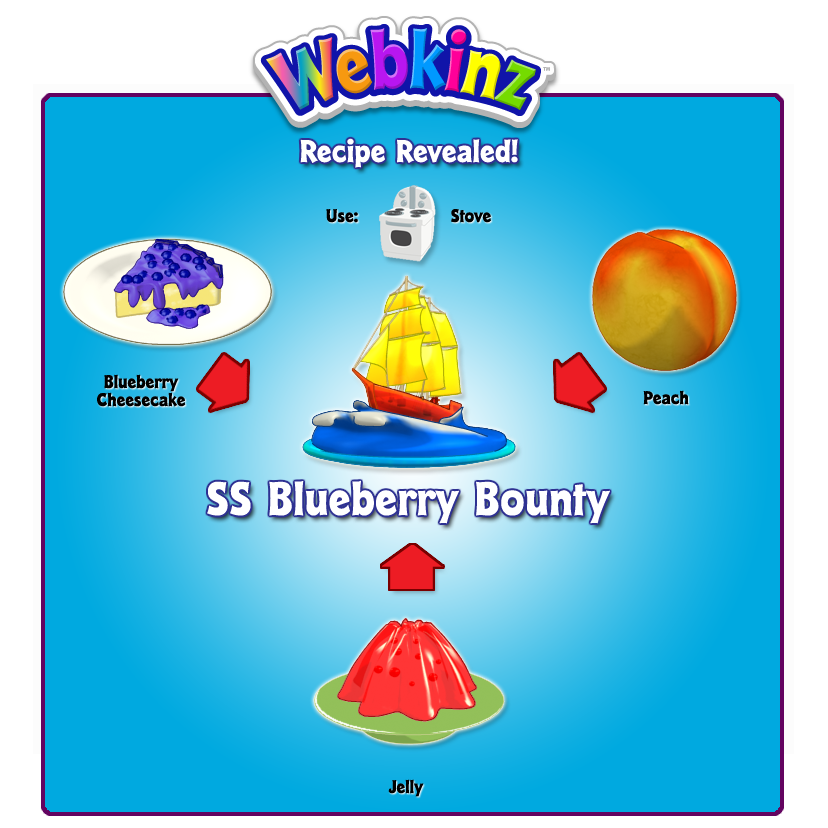 Want to know MORE Secret Recipes? Check out our Secret Recipe Archive here!
What are some of YOUR favorite Webkinz recipes? Let us know in the comments below!