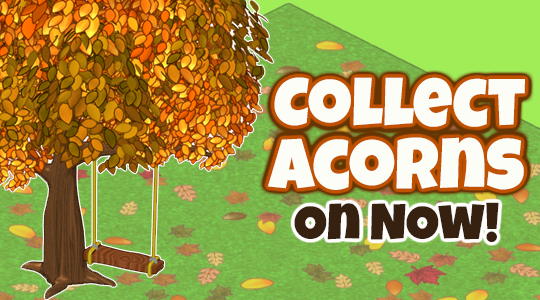 It's time to start your collection! From September 1 – 30, collect Acorns from your friends on Webkinz.com to win fall themed prizes for your pets. To access your collection, open the THINGS TO DO menu and click on the link to the Kinzville Map. Then, click on the Acorn icon to open your collection.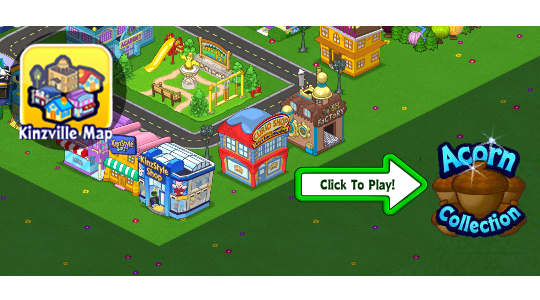 Every day you'll get one FREE Acorn just by clicking on the icon (Deluxe Members get 2 FREE Acorns a day), but you can ask your friends for 5 more daily. You can also look for the floating Acorn on WebkinzNewz.com and click on it to have it added to your collection.
Collect all 50 Acorns to win the grand prize, a Fall Fun Tree Swing, but you'll still earn prizes along the way, including an interactive bag of leaves and leaf pile that your pets can play in: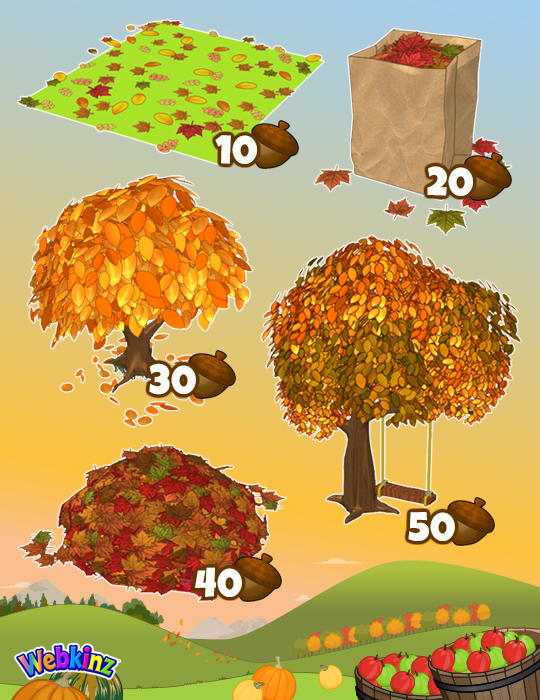 Don't leave your Collection to the last minute. Each time you collect 50 Acorns you'll get the chance to play through it again!
How many Acorns have you collected so far? Let us know by leaving a comment below…