Cinnamon's Chocolate Stand is open for business! From February 7th – 14th, head to the Kinzville park and click on Cinnamon's Chocolate Stand to get a FREE chocolate every day.
UPDATE: If you collect all 5 chocolates from Cinnamon then head to Webkinz Newz to get your last Strawberry Swirl Chocolate, you will need to return to the park and click on the Chocolate Collection icon to get the Sweetheart Bookshelf. If you see a trash bag in the bottom right corner of your screen when you return to the park, make sure you click on a recycling bin and empty your trash bag. You won't see the Chocolate Collection icon if the bag is showing on screen.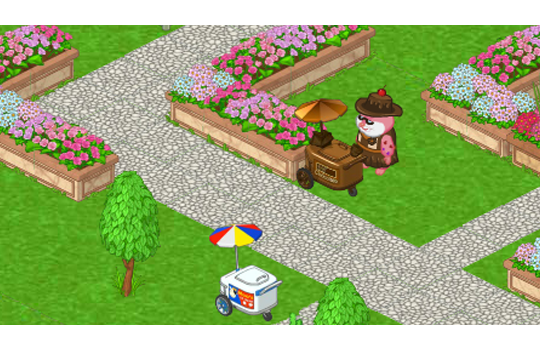 There are 6 chocolates to collect. 5 can be collected from Cinnamon's Chocolate Stand in the park but 1 is only available from Webkinz Newz. From February 7th – 14th, look for the floating Strawberry Swirl Chocolate on WebkinzNewz.com and click on it to have it added to your account. Here's a look at this year's chocolates: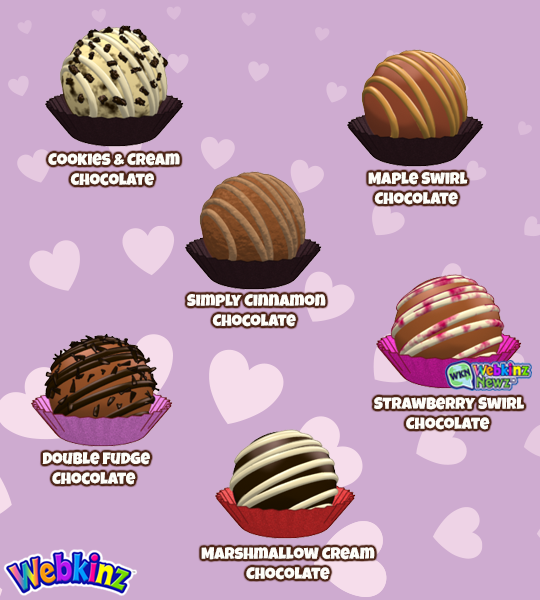 Players who manage to get all 6 chocolates will win the Grand Prize: A Sweetheart Bookshelf!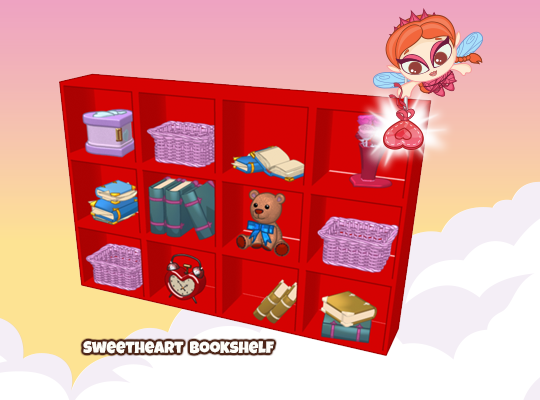 Remember, you must find the Strawberry Swirl Chocolate on WebkinzNewz.com to complete your collection and win the sofa… Good luck!