Collect Flowers throughout May for the chance to build a fresh floral bathroom for your pets!
Here's how to play: From May 1 – 31, look for the Flower Collection icon on your Kinzville Map and click on it to see your collection: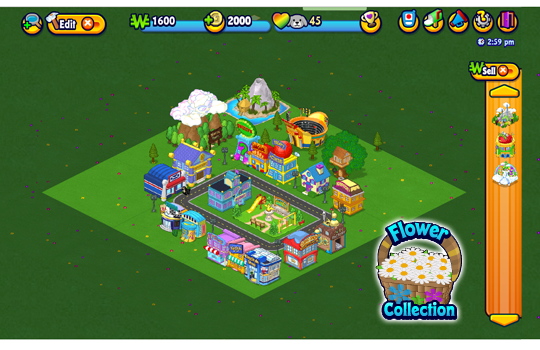 You'll get one free Flower every day, just for clicking on the Collection icon (Deluxe Members will get two free Flowers a day).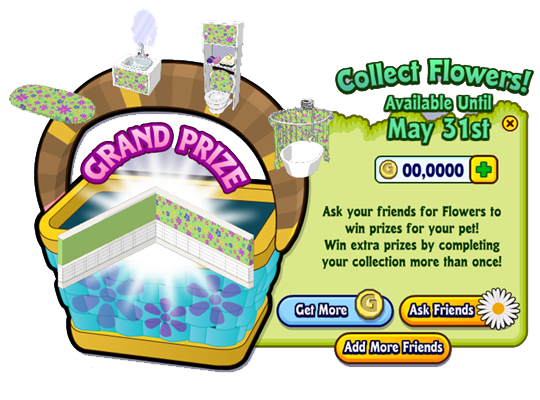 Once you have received your free Flower, you can get five more throughout the day by asking your friends (by clicking the ASK FRIENDS button) or by finding and clicking on the floating Flower on WebkinzNewz.com (make sure you collect your free one first before trying to find one on Webkinz Newz).
Need more friends to help you complete your collection? Click the ASK FRIENDS button, then click the NEED MORE FRIENDS? button to see other players looking for friends and add them to your Friends List.
Here's a closer look at each prize and how many Flowers you'll need to collect to win each one: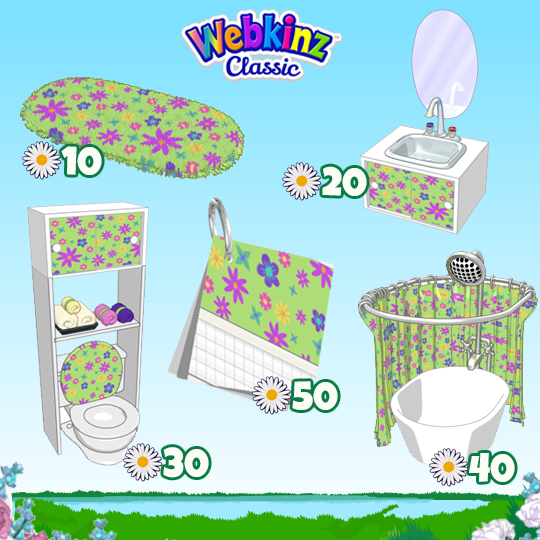 If you complete your collection before the end of the month, you can replay it again to win extra prizes! So, play every day to collect as many Flowers as you can!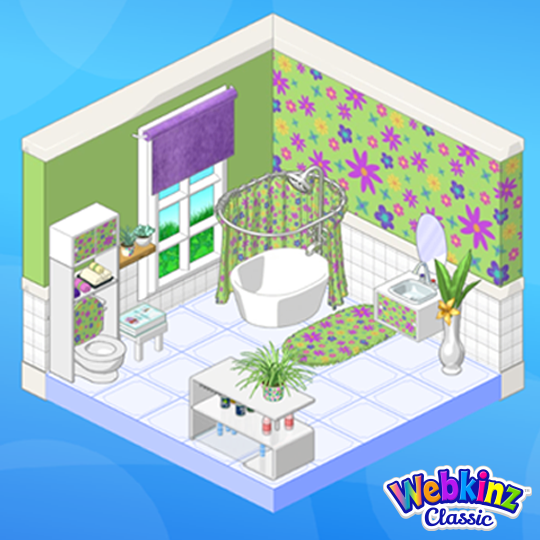 How many Flowers have you collect so far? Let us know in the comment section below…