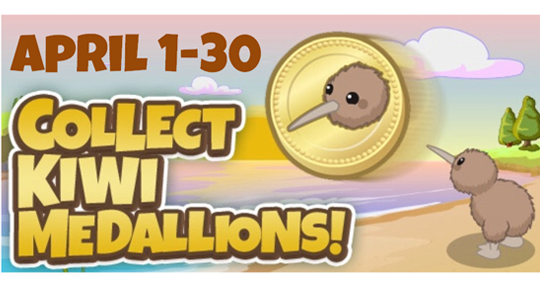 From April 1 – 30, look for Kiwi Bird Pet Medallions floating across your Webkinz Classic account and click on them to add them to your collection (limited to 4 day day, 5 for Deluxe players).
You'll need 100 Kiwi Bird Pet Medallions to adopt this pet, so be sure to play every day for the chance to collect as many medallions as you can!
You'll get 25 Kiwi Bird Pet Medallions on Webkinz Day, April 29. You'll find them in your Webkinz Day gift box. Drag the Kiwi Bird Medallion gift token into you pet's room and your 25 medallions will be added to your collection.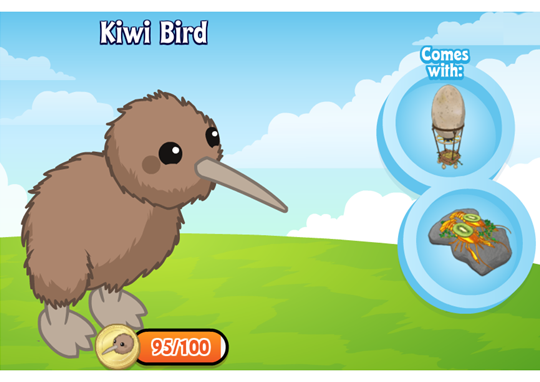 You can track how many medallions you have collected from your "My Pets" collection. Click on the MY PETS paw print button near your pet's portrait (bottom left side of your screen) and click on the MEDALLIONS tab to view your collection. When you have collected 100 Kiwi Bird Pet Medallions, you'll be able to adopt the Kiwi Bird.
You can also trade 10 Kiwi Bird Pet Medallions for an AnyPet Medallion. Watch Podkinz 156 to learn how!
How many Kiwi Bird Pet Medallions have you collected so far? Let us know in the comment section below…