Complete your collection by midnight, February 28 (EST), to win this year's grand prize: a Neo Gothic Organ!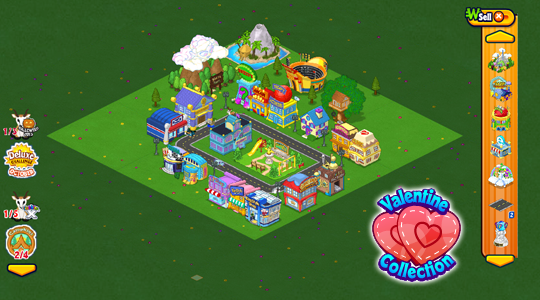 Here's how to play: From February 1– 28, look for the Valentine Collection icon on your Kinzville Map and click on it to see your collection. Every day you'll get 1 free Valentine, just for clicking on the collection icon (Deluxe Members will get 2 free Valentines a day).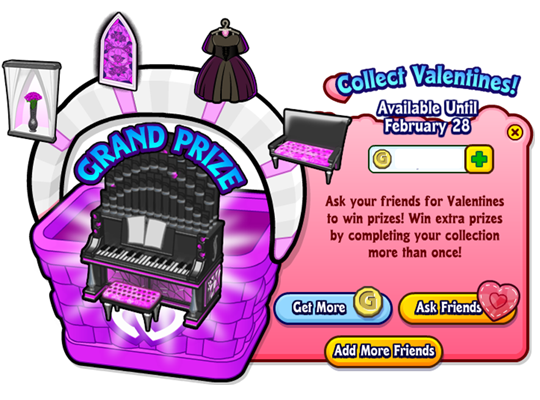 Once you have collected your free Valentine, you can get 5 more throughout the day by asking your friends (by clicking the ASK FRIENDS button) or by finding and clicking on the floating Valentine on WebkinzNewz.com. You can even use your eStore points to purchase Valentines to complete your collection faster. Click the GET MORE button for details.
If you manage to collect all 50 Valentines by midnight, February 28 (EST), you'll win the grand prize: a Neo Gothic Organ, but you'll also win other Neo Gothic themed prizes along the way. Here's a closer look at what you can win: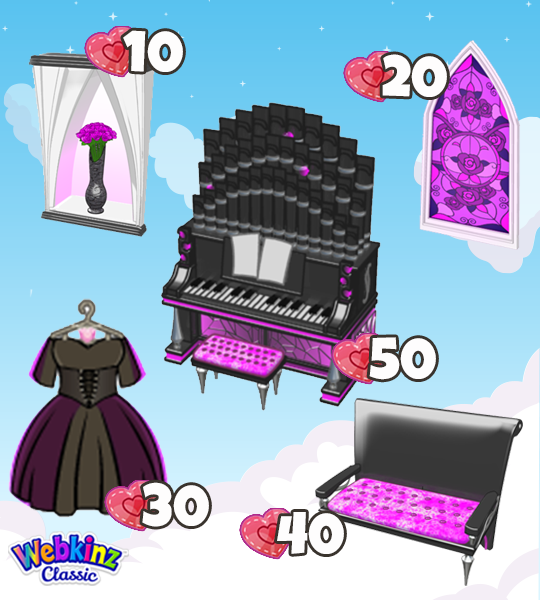 You can find other pieces of the rare Neo Gothic room theme at the Curio Shop, but the Vase, Window, Gown, Bench and Organ, are only available during this event!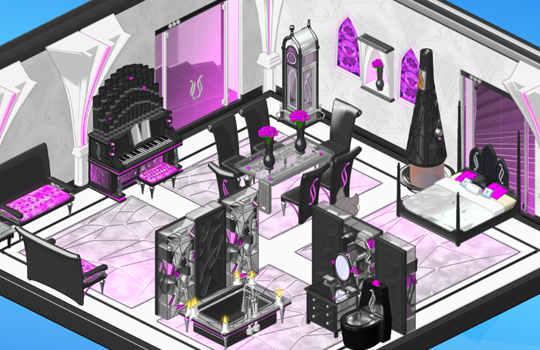 If you manage to complete your collection before the end of the month, you can play through it again for the chance to win extra prizes! So, play every day to collect as many Valentines as you can!
How many have you collected so far? Let us know by leaving a comment below…