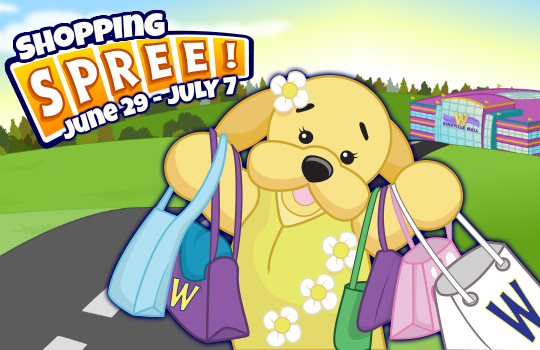 Celebrate summer in style! From Saturday, June 29th to Sunday, July 7th, log into your Webkinz account for free retro clothing from the KinzStyle Outlet every day. Your piece of clothing will be automatically added to your Dock as soon as you log in.
Here's a look at the schedule: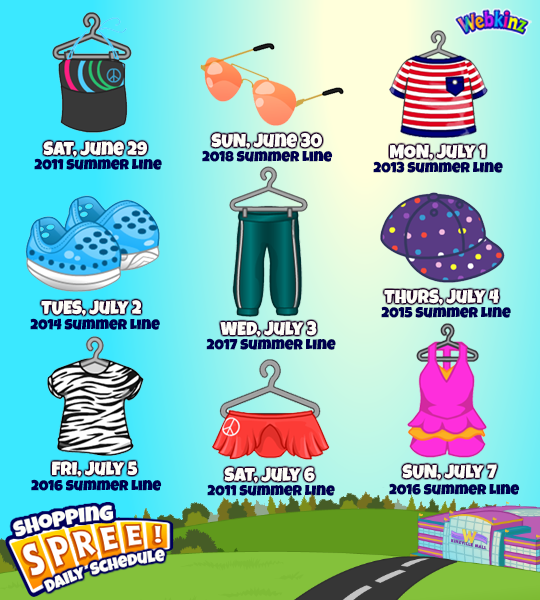 You'll also be able to collect Bonus Rolls for the game of SPREE during this event. From June 29th – July 7th, if you see a SPREE dice floating across your screen, click on it to have it added to your account (limited to 4 Bonus Rolls a day, 6 for Deluxe players).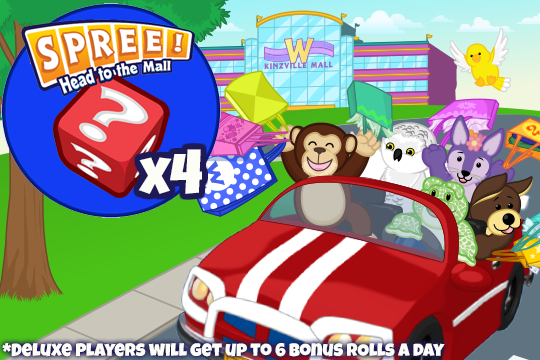 Play SPREE at the Games Arcade (web only) and try and collect as many mall credits as you can while you make your way to the mall. When you reach the mall, you'll be able to trade your credits for prizes!
If you make it to the mall before July 3rd, you may want to pick up Dogbeard's Bathtub Battle Arcade Unit because it will be retired midnight, July 2nd.
What did you trade your credits for the last time you made it to the mall? Let us know by leaving a comment below…