Sunglasses are a great way to not only keep the sun out of your Webkinz Pet's eyes, but also to make them look cool!
Here's a look at all of the cool shades that you can get for your pet to help them stay stylish this summer!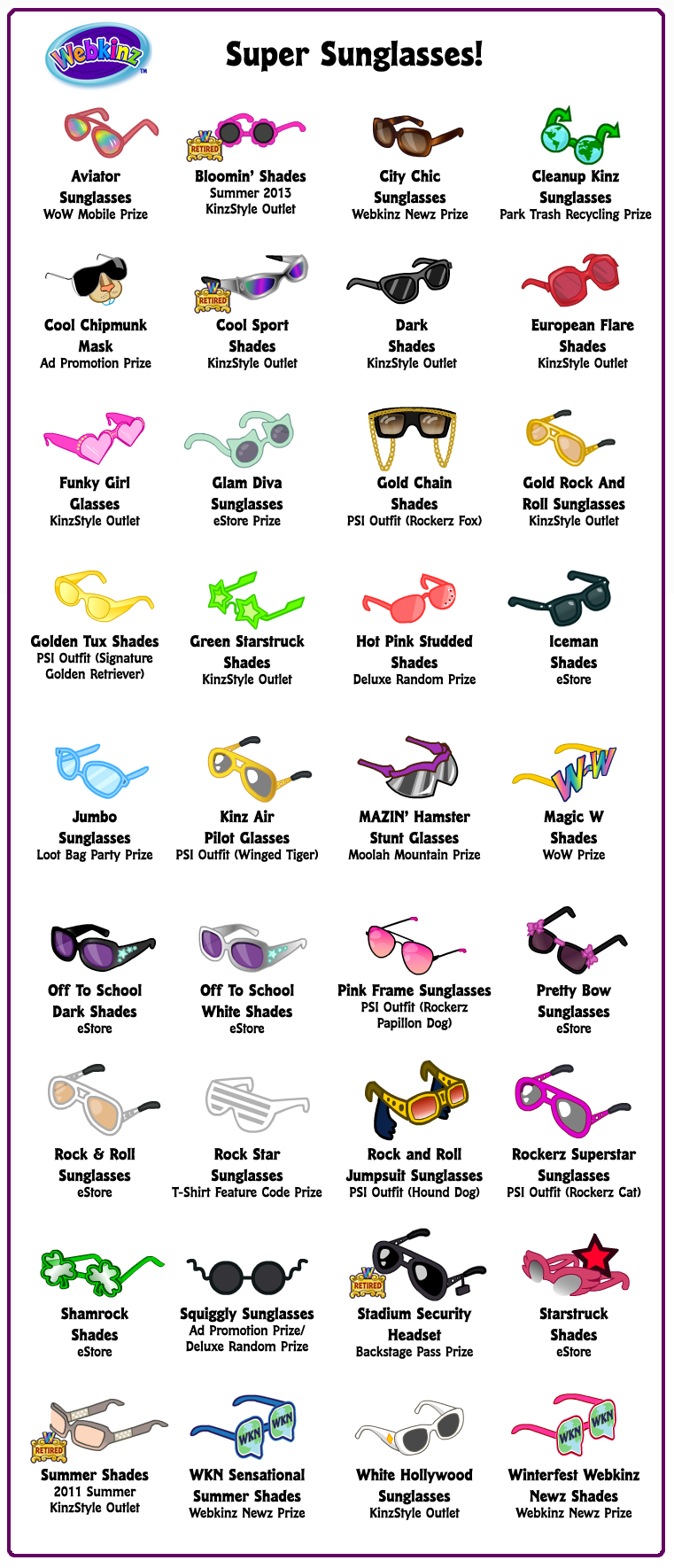 Which sunglasses are your favorite for YOUR pets? Let us know in the comments below!