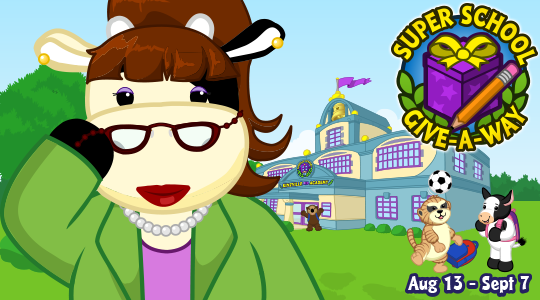 The Super School Giveaway is back, and this year there's a brand new challenge to play. You'll also be able to collect pieces of the new Kinzville Academy marching band uniform, which is a fan designed outfit that was created by bullseyejingles444!
Click on a button below to learn more about this event:


We will also be updating the prizes you can earn during Recess in the near future, so stay tuned to Webkinz Newz for more information soon…
What do you think of this year's Super School Giveaway prizes? Let us know by leaving a comment below.