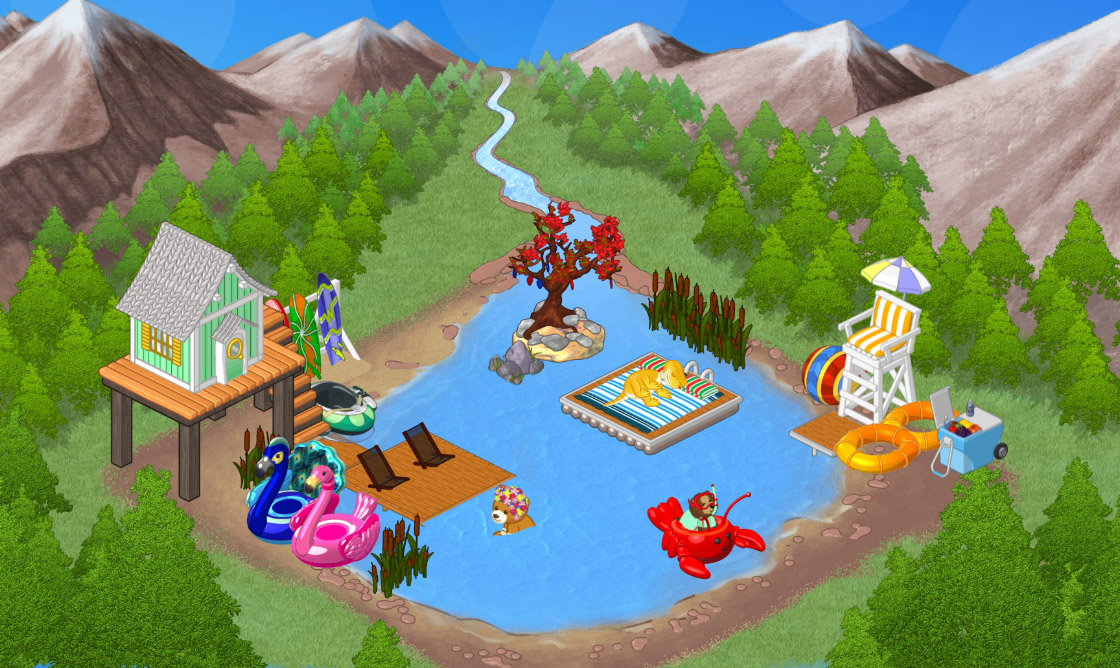 Needless to say, the Beaver Kit is a superb swimmer, which is why it has helped to create an awesome aquatic center at the camp.
Every day from July 12 to 25, come here to Webkinz Newz for a swimming lesson. For visiting the aquatic center, you'll receive a random piece of Campkinz Scuba gear every day.
Here's how it works:
Come to this page on Webkinz Newz every day between July 12 and 25. Click on the Beaver Kit in the image above to have a giftbox added to your Webkinz account. When you log into Webkinz World, drag the box into your pet's room to have one of the following items added to your Dock. Stay safe in the water!