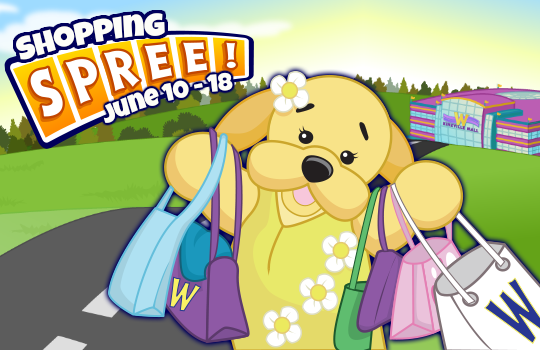 The Summer Shopping SPREE runs from June 10 – 18 in Webkinz World and you won't want to miss a day. Here's what we have planned:
Get a FREE piece of retro clothing everyday (from retired summer lines of KinzStyle Outlet clothing)
Win up to 3 Bonus Rolls a day for the game of SPREE! (5 Bonus Rolls a day for Deluxe Members)
Look for new prizes the next time you make it to the mall during a game of SPREE!
Find new prizes in SPREE! shopping bags (awarded for collecting all 5 colors of shopping bags in the game of SPREE!)
Click on a button below to learn more about the Summer Shopping SPREE: