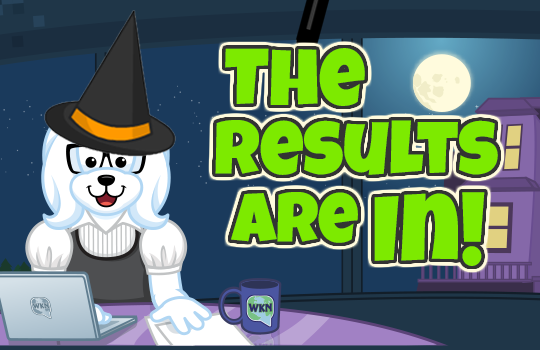 Hello Webkinz Newz readers, Ella McWoof here with a special report! The Webkinz Halloween room theme voting results are in! Thank you to everyone who took the time to vote. And the winner is… The Haunted Castle theme! Here's a look at the official results: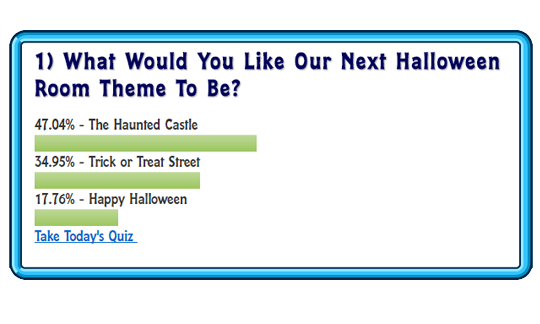 Congratulations to everyone who voted for this theme. The theme will be released in the W-Shop this October and will be available for KinzCash!
Remember to keep checking Webkinz Newz often for special updates regarding this theme. We'll be showing off concept drawings as the theme is being created allowing YOU to leave feedback and offer ideas as to what we should name each item.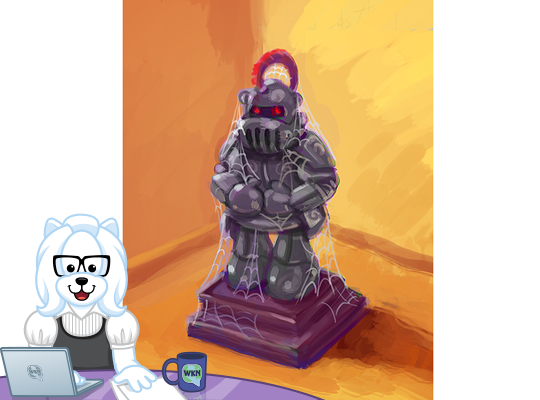 This has been Ella McWoof reporting for Webkinz Newz…