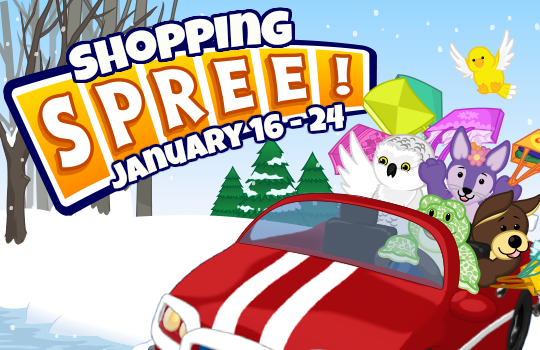 Collect bonus rolls and retired, retro clothing from the KinzStyle Outlet during the Winter Shopping Spree! From January 16 – 24, log in to your Webkinz Classic account to get a free piece of clothing every day. It will automatically be added to your account as soon as you log in!
Here's a look at this year's schedule: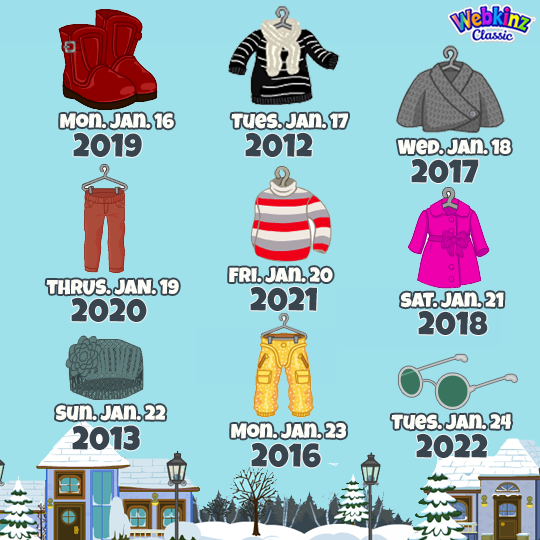 You can also look for floating SPREE dice during Shopping Sprees, and click on them to collect bonus rolls for the game of Spree at the Arcade on the Webkinz Classic Desktop App. You can collect the retired clothing and find floating dice on the Webkinz Classic Desktop App and the Webkinz Classic Mobile App, but the game of SPREE is only available on the Desktop App.
The number of bonus rolls you can collect each day is based on your tier. Here's a look at the daily limits: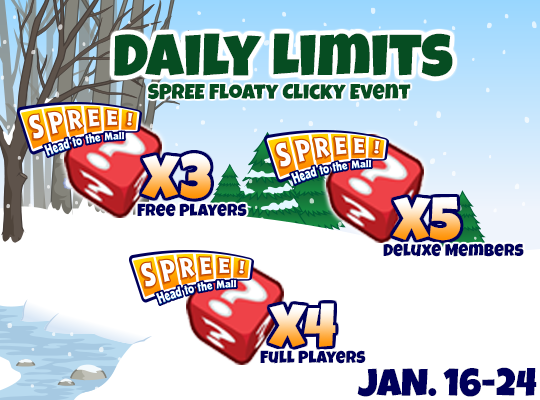 If you want to collect bonus rolls while you play at the Arcade, visit the Arcade, open and close the WShop, and you'll start seeing them as you play your favorite games!
What did you get the last time you made it to the mall during a game of Spree? Let us know in the comment section below…