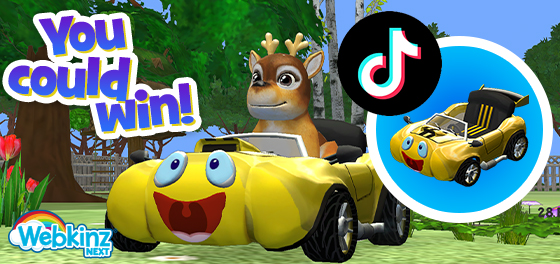 Thank you to everyone who visited our Tiktok channel, @playwebkinz, to find out that the new puppy's name was 'Coco'! We hope you'll continue to check out our Tiktok videos, and if you haven't already, please follow us on Tiktok!
And now to announce the names of our five randomly-selected winners who will each have a Wacky Racer added to their Webkinz Next account! The five winners are:
balletbear5M
amberfrancis56
sunfriend13
allgrownup
zullulullu
Congratulations! Look for a message at the email address associated with your GanzWorld account by end of day tomorrow, Wednesday, June 22, 2022.
We can't wait to see you cruising around Webkinz Next in your Wacky Racers!
Download Webkinz Next now — available for Mac, iOS, Android and Windows 10. Download Webkinz Next
Follow us on social media:
social media