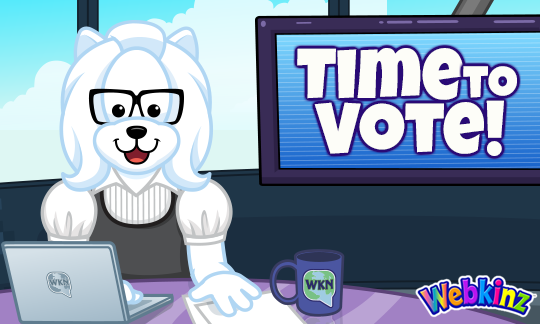 Hello Webkinz Newz readers, Ella McWoof here with a special report! It's time to vote for the next room theme you would like to see added to the W-Shop (click on the button below to vote). Make sure you look over each concept drawing carefully (CLICK HERE to see them again) because once the winning theme has been chosen, the concept drawing will be used as inspiration for the rest of the items that will be included in the theme.
Remember, you only have until noon Friday, March 17th to vote. When you vote, 50 KinzCash will be added to your account! Once we announce the winner, keep visiting Webkinz Newz. We'll be showing off concept drawings as the theme is being created allowing YOU to leave feedback and offer ideas as to what we should name each item!
UPDATE: Voting has now ended. Please check back tomorrow (March 18) to see the results!