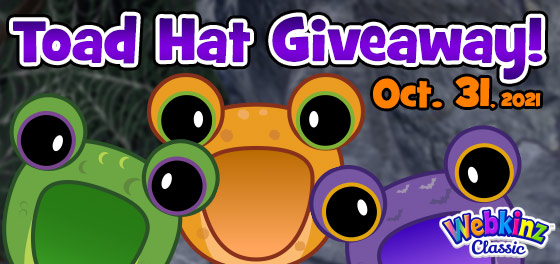 The Lil Toads are so grateful to all the players in Webkinz Classic who visited them in the Park and helped Sophie clean up the Toxic Spill at the campsite!
That's why, on October 31, the Lil Toads are teaming up with Sophie to top off this month with three adorable hats!
On Halloween, look for the Orange Toad Hat floating around Webkinz Classic and click on it to have one added to your Dock. You can collect the Green Toad Hat from Sophie in the Halloween Campsite in the Clubhouse, and finally, the Lil Twisted Toad in the Park is handing out the hat as its final prize of the month.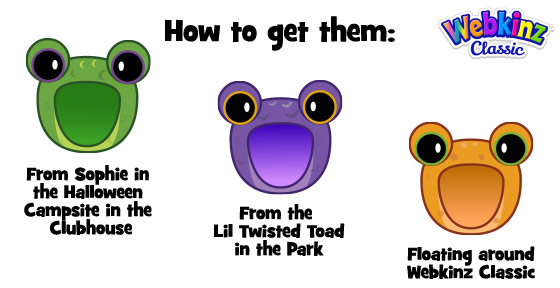 The Lil Toads just wanted to say thank you for making October TOAD-ally awesome, and have a SPOOKY HALLOWEEN!