In the summer of 2010 we launched the Mazin' Hamsters line of plush along with a Unity 3D section within Webkinz World. Players could build and explore mazes, journey through the Hamster Hamlet, participate in daily activities, and win prizes—including trophies that were awarded when you completed the mazes.
Unfortunately in the fall of 2015, once the Unity Web Player used to create Mazin' Hamsters was no longer supported by web browsers, it had to be shut down.
You can still find hamster as virtual pets in Webkinz World or at the Ganz eStore, and if you're lucky, you might just find someone willing to trade one of these amazing trophies in the Clubhouse.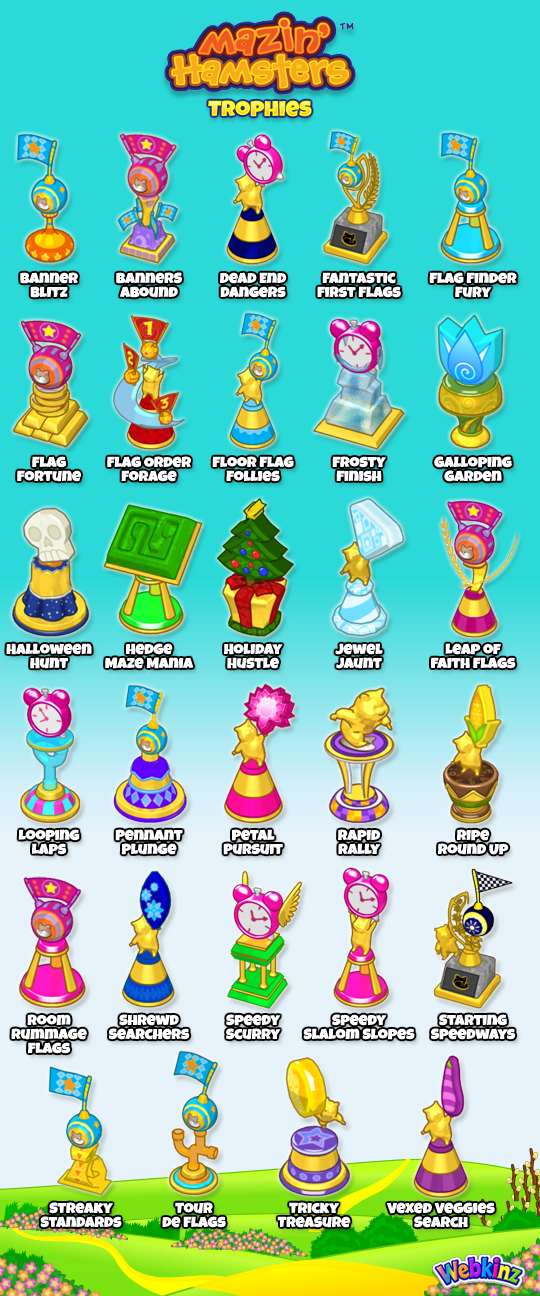 Have YOU collected any of these trophies? Let us know in the comments below.