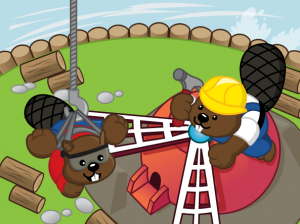 We have been listening to our members and we are aware that some of you are experiencing difficulty logging into Webkinz World. We want to help get you back onto Webkinz World as quickly as possible!
We are currently aware of an issue that prevents some Mac users from logging on when using the browser Firefox. We are working on fixing this, but in the meantime, if you are using a Mac, we suggest that you try opening Webkinz in a different browser.
If you are not using a Mac and Firefox but are still experiencing difficulty logging on, please let us know in the comments section below which browser and which version of Flash you are using. This information may help us pinpoint the problem.
Thank you so much for your valuable feedback and for your patience as we work hard to get you back to playing your favorite games and taking care of your pets!