Just in time for Christmas, there's nothing quite as cozy as a nicely knit sweater, so here's how you can combine some other clothing items together to create the truly terrific True North Sweater!
Just click on the Clothing Machine button in the KinzStyle Outlet and use these 3 clothing items to knit together this sensational maple leaf-adorned sweater!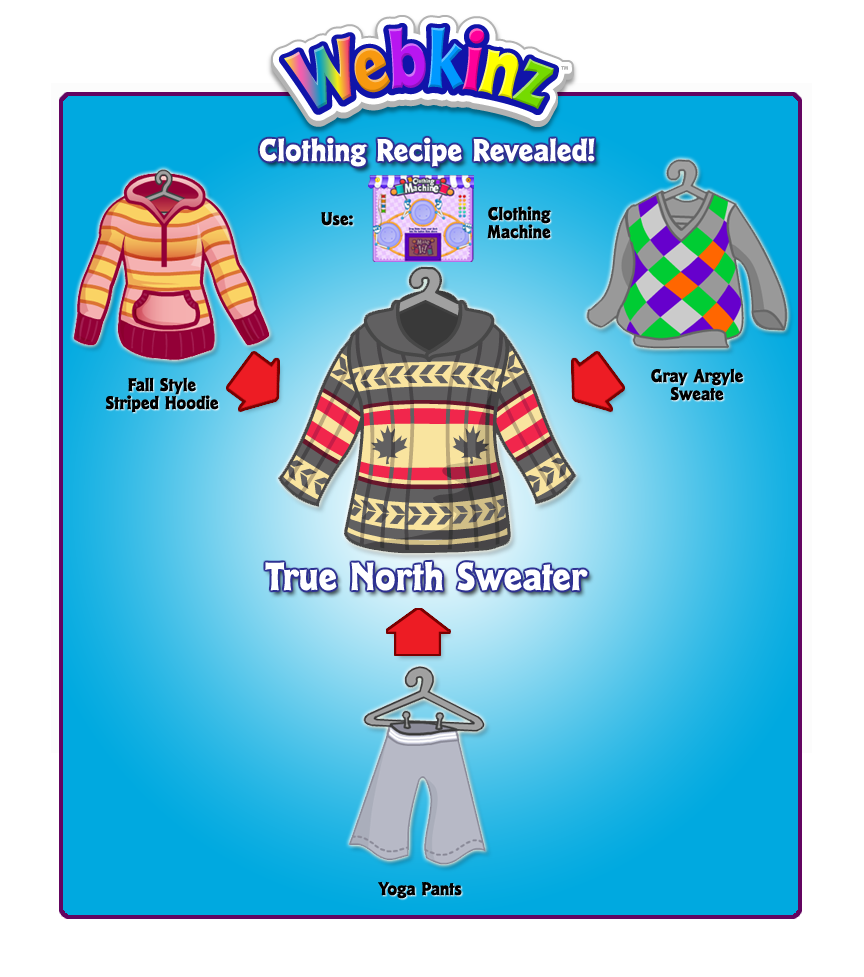 Want to know MORE Secret Recipes? Check out our Secret Recipe Archive here!
Which clothing recipe combinations are YOUR favorites to make? Let us know in the comments below!