Hoo-hoo Kinzville! It's me, your mayor—Dr. Quincy Quack! I'm here again to tell you all about what's new in Webkinz World today! Let get started, shall we?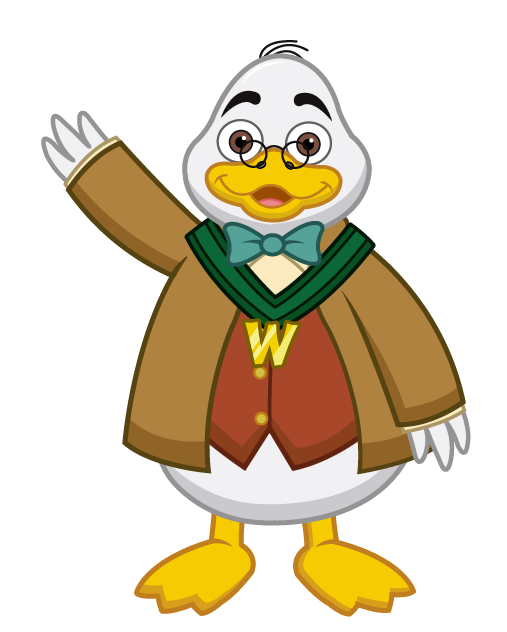 There are 3 new Exclusive Items to collect! The next time you adopt a pet, you might find one of these cool new prizes inside their adoption gift box: a Salad Bar Fridge, a Trapdoor, or a Messy Room Floor Tile! If you just can't wait and you've been saving up your Wish Tokens, you can also find these awesome Exclusive Items in the Wish Factory! To make some room, we've retired the Bubble Wrap Chair.

It's almost time once again to collect Jelly Coins! Visit the Clubhouse from March 11th to 17th and chase the Leprechaun! When you catch him, he will give you 1 of 6 colored Jelly Coins. Once you collect all 6, you'll earn this year's grand prize: a Clover Topiary!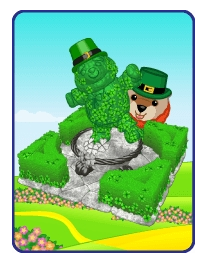 Also look for our floating shamrock event starting TOMORROW, March 9th, and running until St. Patrick's Day, March 17th! When you see the floating shamrock, click on it to receive some very lucky prizes!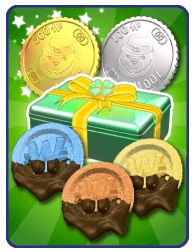 Speaking of St. Patrick's Day, don't forget to log in to Webkinz on Friday, March 17th to get this year's special prize: a Leprechaun Garden Statue!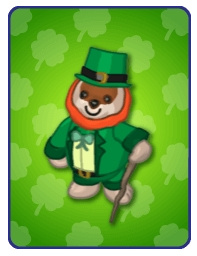 Also on March 17th, you'll find a new trophy challenge for one of our classic arcade games! Play Bananza from March 17th to the 19th to complete the challenge and win a NEW Bananza Trophy!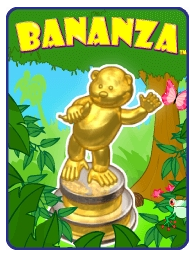 Speaking of challenges, we've made an update so that you can now see your challenges from almost anywhere in the game! There's no more need to jump back and forth to your room or your Map of Kinzville in order to track your progress. As before, if you don't want to see your challenge icons, you can always use the Show/Hide button to move them on or off your screen!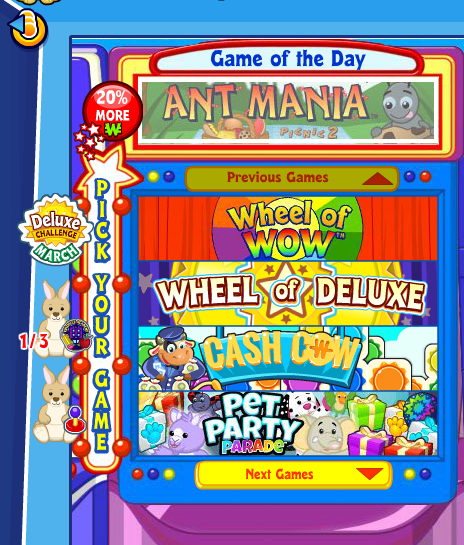 The month of March also means it's time for another spring Shopping SPREE! Log in to Webkinz each day from March 20th to the 31st to receive a cool piece of spring clothing for your pet and some bonus rolls to use in your next game of SPREE!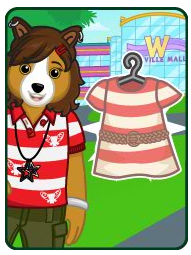 Speaking of spring, if you're looking to host a party, you can now find our Spring Party Packs in the WShop!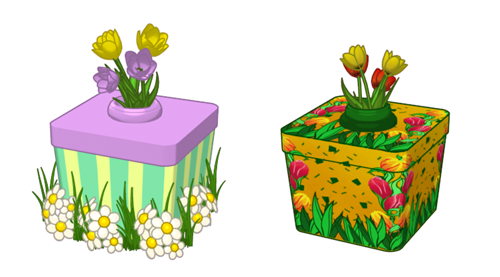 Don't miss our Points-A-Day Giveaway! Log in and play between March 11 and 17 to be entered in a random daily draw for up to 100,000 eStore Points!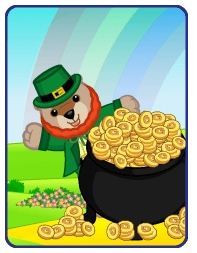 We heard some of our players were having trouble with the bottle colors in our new version of Cash Cow. We're pleased to let you know that we've made a quick update to the game to make the bottles much easier to see! Have fun!

Our next Deluxe Day is on this Saturday, March 18th! Log in and visit the Today's Activities schedule for a whole day full of fun activities, along with this month's prize: a Garden Birdfeeder! Each day the birdfeeder will give out a Bird Seed Cookie, for when your pet is feeling peckish!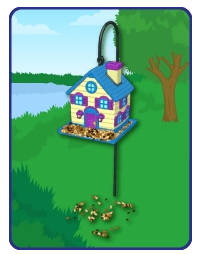 If you love spinning wheels and winning, you'll be excited to learn that we've once again updated the prizes on the Wheel of Wow for web and mobile, along with the Wheel of Deluxe!
We've also fixed more features and items! To see all of the items we've fixed each week, you can check out our list by clicking here.
Well now, this sure was fun! Stay tuned to Webkinz Newz for more exciting announcements!
Take care, Kinzville!