Hoo-hoo Kinzville! It's me, your mayor—Dr. Quincy Quack! As many of you might remember, I ran during my election campaign under the slogan, "The Cure for a Better Kinzville", and I promised that I had some special recipes to share with you.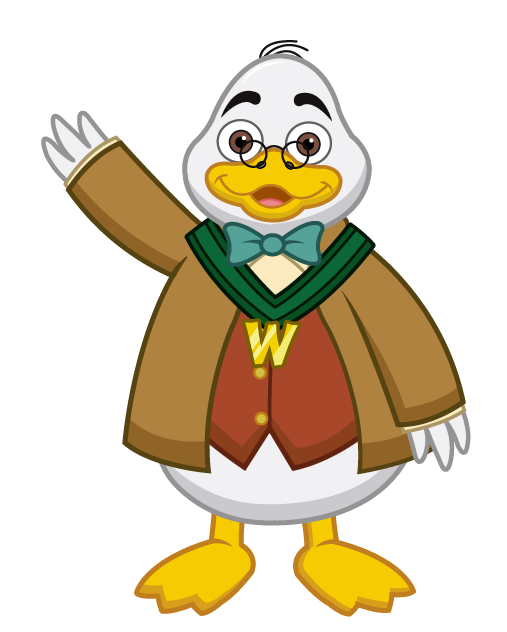 Well, today I am pleased to present to you "Dr. Quack's Miracle Tonic™"! This marvelous miracle tonic is my own special creation, a product from my many years of research and medical experience as the town doctor here in Kinzville.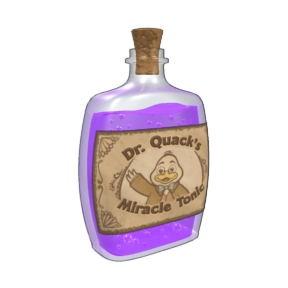 While this tonic isn't particularly special on its own, when used in combination with the farm fresh food grown in your yard, it creates 1 of 3 NEW super foods that will have a miraculous effect on your pets! Each one of these super smoothies will instantly restore your pet's Happiness, Hunger, and Energy!
Just take this tonic, together with your harvested farm fresh foods, and combine them in a blender using one of these recipes: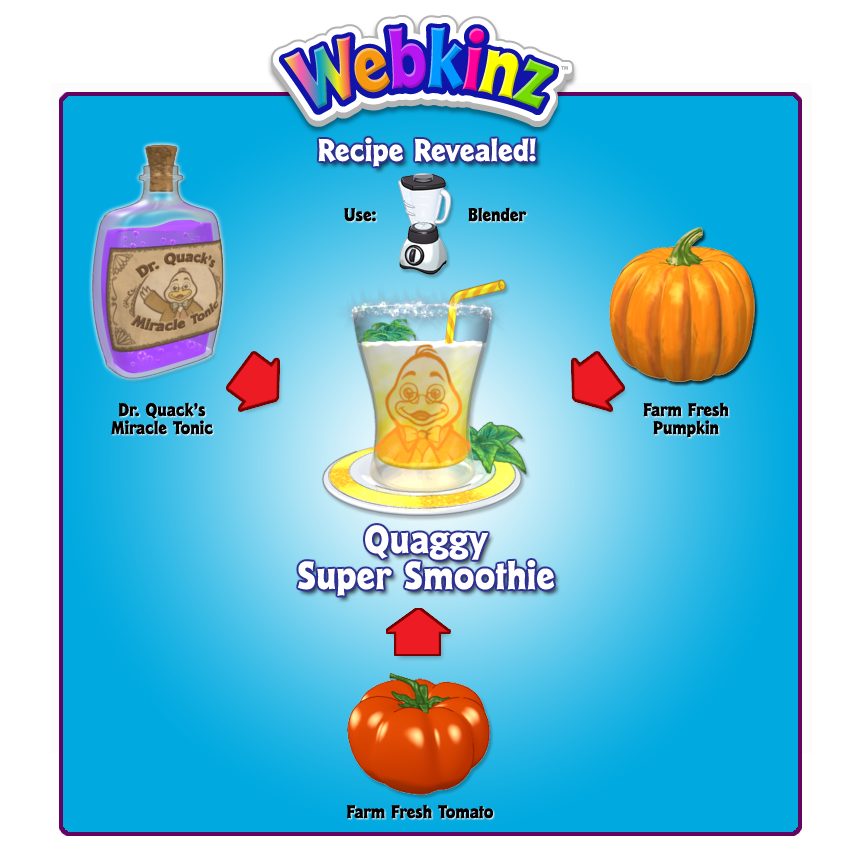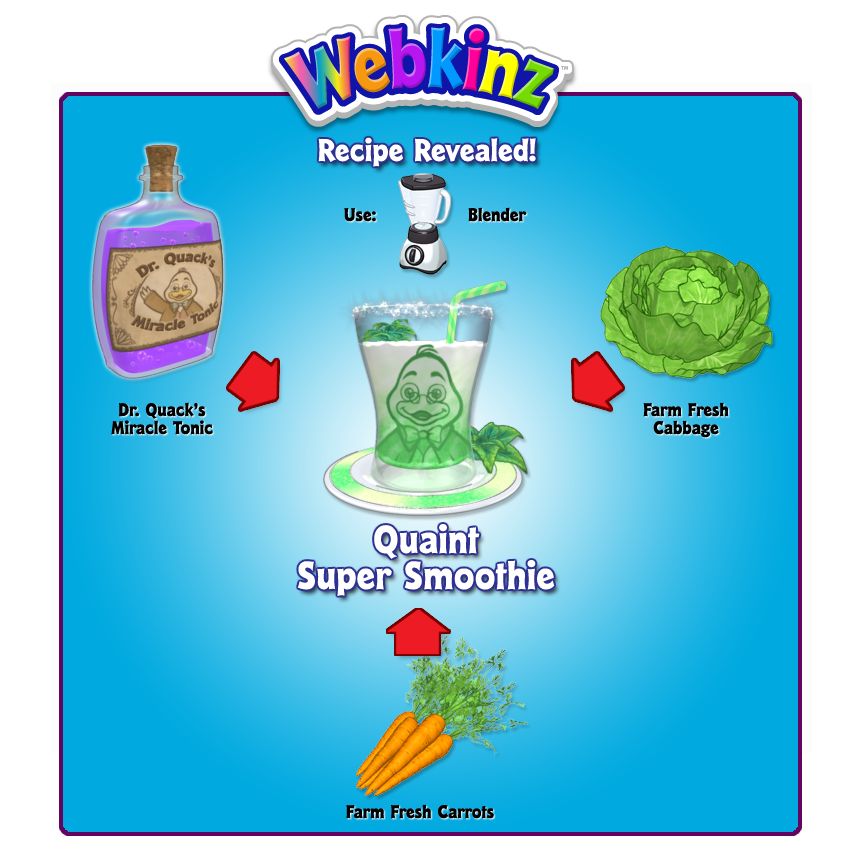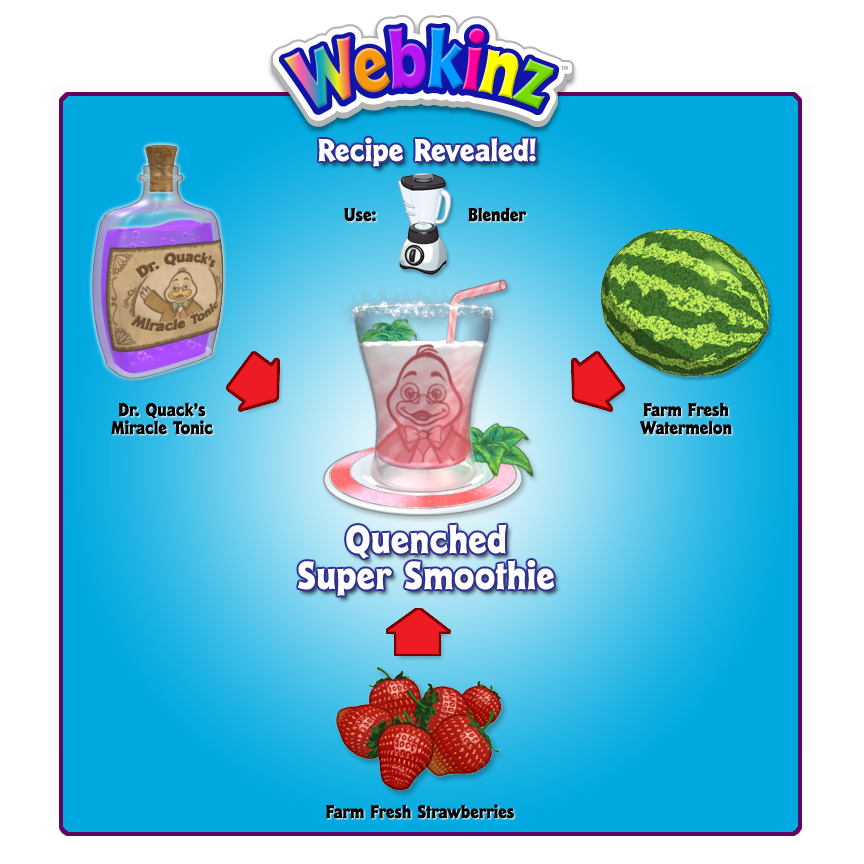 Now while I am sure everyone would just love to load up on my marvelous miracle tonic, I should mention that it is a very unique secret concoction, and extremely difficult to manufacture in large quantities. So while you won't be able to simply buy my tonic in stores like the WShop, I have made enough for the moment to give out to all of my fellow citizens of Kinzville during this special time!
You can get some of my miracle tonic in 1 of 2 ways: either by just logging in this Saturday, March 11th, or by doing the "Cure for a Better Kinzville" challenge, available NOW! You'll even win a Dr. Quack's Old-Timey Ice Box that you can store your smoothies in afterwards!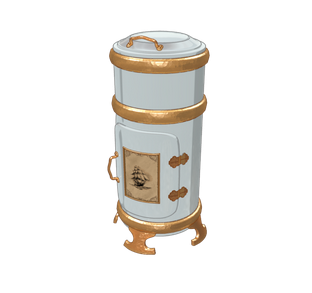 Please note: to make sure everyone gets their fair share, neither my tonic, nor the smoothies can be traded or sent through KinzPost to other players. Keep watching here on Webkinz Newz for more announcements about when I will have a new batch of tonic to give out!
I hope you and your pets enjoy collecting my tonic and making these super smoothies! They really are quite quackin' delicious!
Take care, Kinzville!