Hoo-hoo Kinzville! It's me, Dr. Quincy Quack! Your new Mayor, Sophie Stockwell, will be taking over in January, so this will be my last post about what's new in Webkinz World. Let get started, shall we?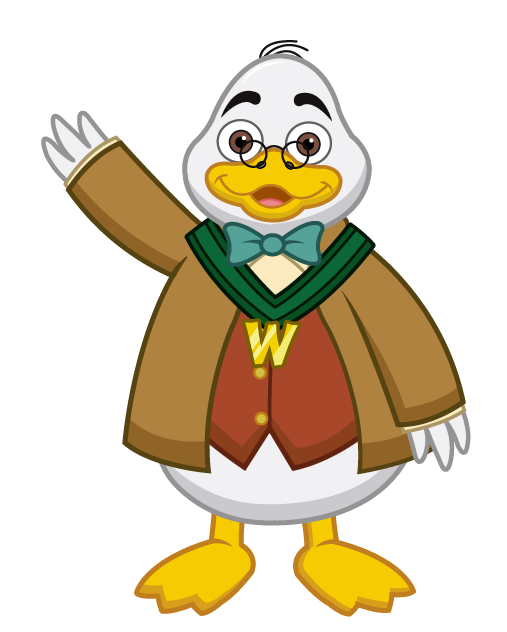 Christmas is just around the corner! Make sure you visit SantaKinz in the Clubhouse and tell him what you want in your gift box this Christmas! While you're there, say hello to the lovely Ms. Birdy and each day she'll give out a prize as part of our Countdown to Christmas! Then don't forget to log in on Christmas Day to get your gift and to visit the Today's Activities schedule for a spin on the Super Wheel!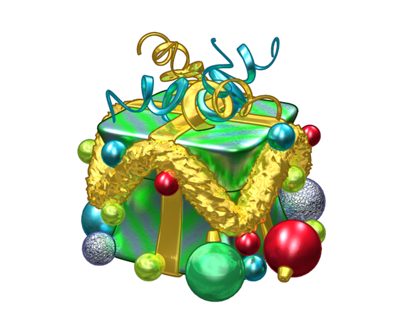 Right after Christmas, we are running a Bathtub Battles Trophy Challenge! From December 26th until December 31st, complete all of the tasks and you'll win a Pirate Sheath, along with a NEW Dogbeard's Bathtub Battles Trophy!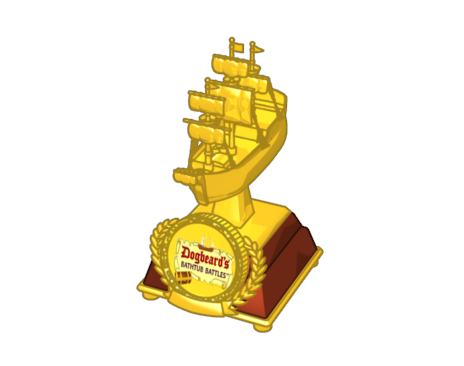 Once the New Year arrives, so will Winterfest! Our cool winter celebration returns on January 1st, so watch for floating snowflakes to appear! When you click on one, you'll receive a prize! Winterfest runs until Saturday, January 12th!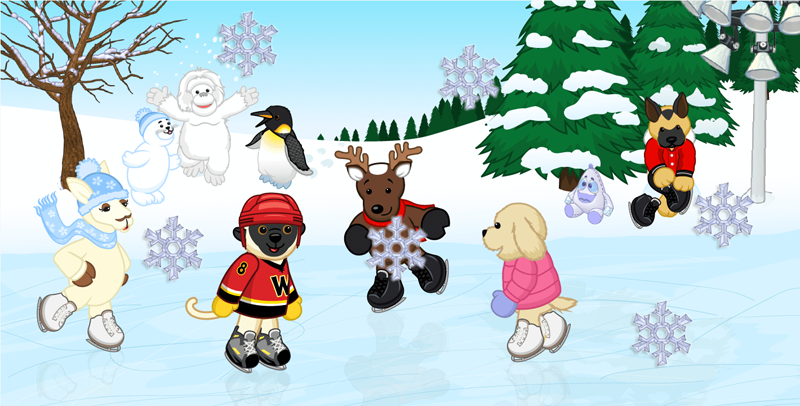 There will also be a Winterfest Challenge running through the entire month of January! Complete all of the tasks and you'll be rewarded with tons of cool prizes, including a Warm & Cozy Chair and a Chalet Bathtub!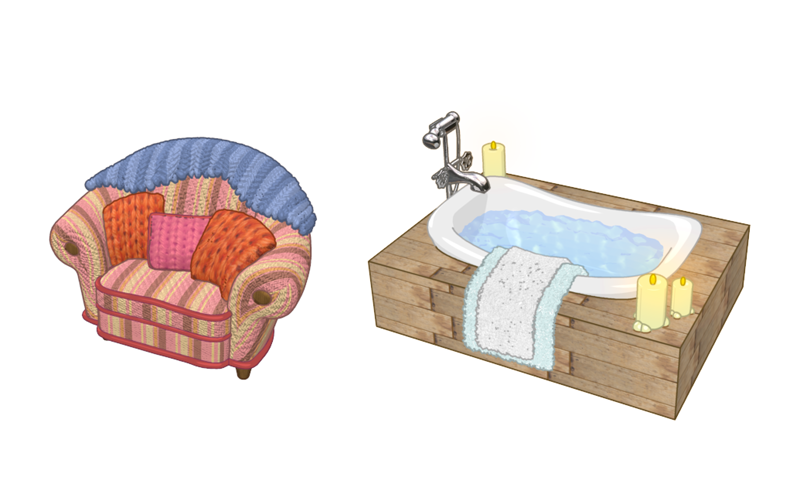 Starting January 1st, you'll also find packs of our classic Winterfest Cookies at the WShop and at the Ganz eStore! When you feed the cookies to your pet, you'll get a prize that's unique, but matching with this year's Winterfest floating snowflake prizes!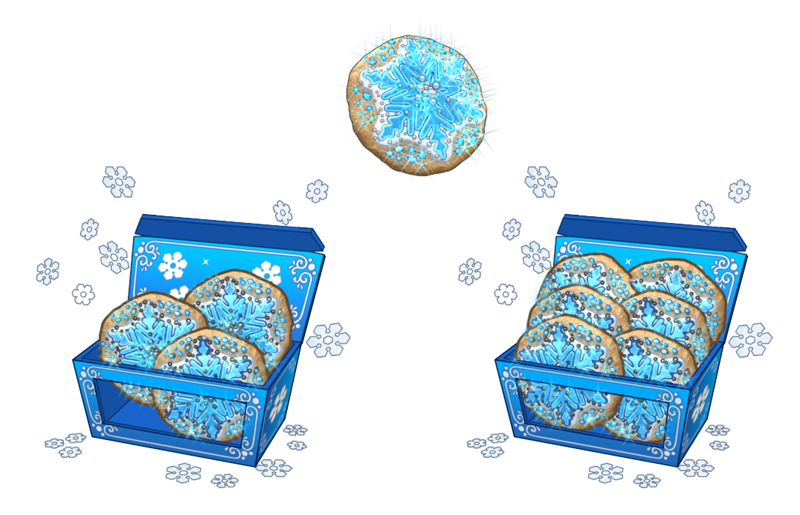 Want to host your own wonderful winter party? Pick up one of our Winter Party Packs in the WShop, available only during the month of January!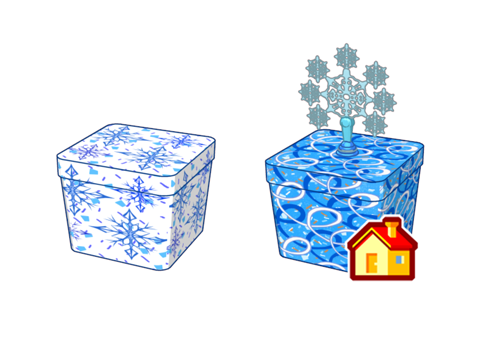 The January Deluxe Challenge starts on New Year's Day, January 1st! Once Deluxe Members complete all of the tasks, they'll be awarded a Rustic Winter Bridge, along with a Snowy Mitten Cookie!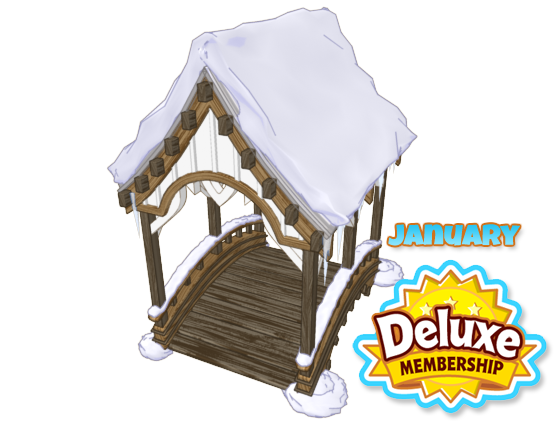 Deluxe Members also receive a monthly gift box containing their choice of an item from the exclusive Cozy Condo room theme, a Deluxe Pet Medallion Box (containing 10 random Pet Medallions), and a special piece of clothing that can't be found anywhere else! January's Deluxe clothing item is a pair of Frozen Glasses!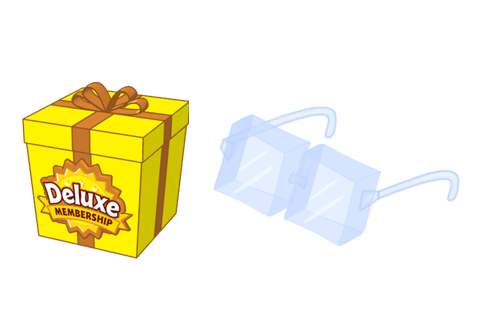 If you love spinning wheels and winning, you'll be excited to learn that we've once again updated the prizes on the Wheel of Wow for web and mobile, along with the Wheel of Deluxe!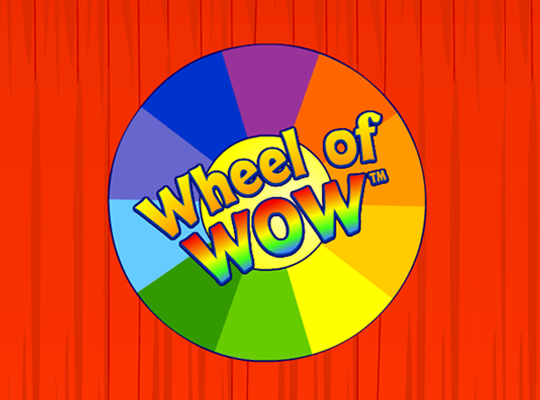 Once again, it's been such an honor serving as your mayor! I hope I made Kinzville a happy place for you these past few years. I must admit, I think going to enjoy having a little time off!
Take care, Kinzville!