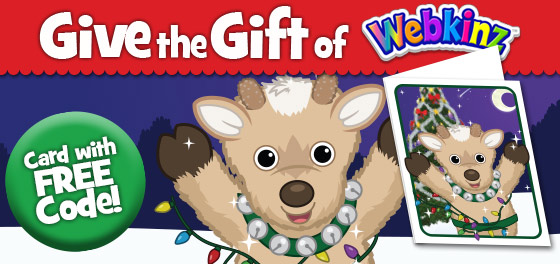 The holidays are a time for sharing and once again Webkinz is happy to share these printable Christmas Cards you can give to your friends! The adorable Reindeer Calf is back with a special gift. This card includes a FREE code for a Green Reindeer Harness!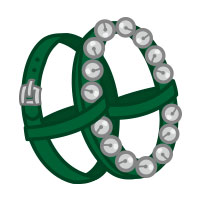 You can redeem this code by entering it at the Code Shop, which you can find in the Things To Do menu on webkinz.com. And the prizes are limited to 1 code per account. The code expires on February 28, 2019 at midnight EST so be sure to tell your friends to claim it before then.
Just print out your card and, follow the guides, fold along the center of the page horizontally and then along the center vertically.
Then give the gift of Webkinz! (Oh, and don't forget to add the code to your own account while you're at it!)