Hi everyone! I'm thrilled to tell you about all of the new things we have happening in Kinzville over the next few weeks! Let's take a look!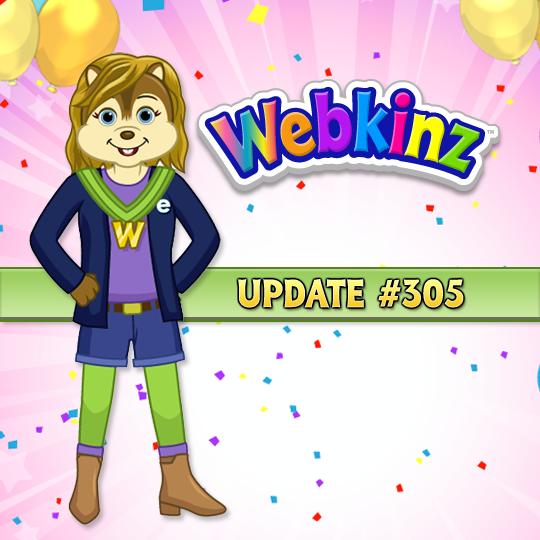 Valentine's Day is only a couple of days away! Log in to your account on February 14th on web, mobile or the desktop app to receive this year's special gift: a Homemade Hearts Display!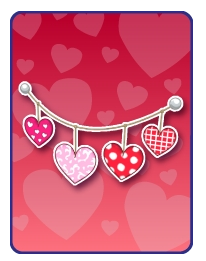 Our next Days of Play event runs from February 15th until February 22nd! Each day you'll get bonus plays for many of your favorite Magical Forest activities!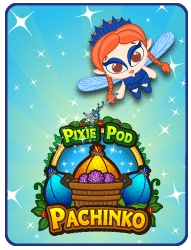 Sunday, February 23rd is our next Deluxe Day! If you're a Deluxe Member, you'll be able to play lots of bonus events on the Today's Activities schedule! And while you're there, don't forget to pick up your special prize: a Chill Out Chair!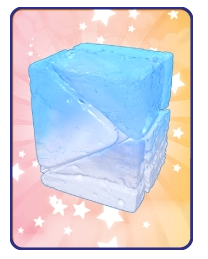 Also watch for floating Wacky Milkshakes running over the weekend from Friday, February 28th until Sunday, March 1st! If you click on one and then feed it to your pet, you'll win some Wacky prizes!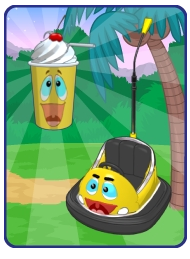 We're running a NEW Fashion Week event from Monday, March 2nd until Sunday, March 8th! Collect special clothing items awarded around Webkinz World and then combine them together on the Clothing Machine in the KinzStyle Outlet to create fabulous NEW clothing recipe items, featuring the winning entries from our recent fan design contest! Look for your Webkinz Fashion Week 2 Guide to arrive on the first day, or pick one up from the "Books" section of the WShop!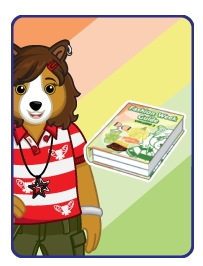 There's a returning Smoothie Moves Trophy Challenge running from Monday, March 9th until Sunday, March 15th! Complete all of the tasks before time runs out and you'll collect some smooth prizes, including a Healthy Hearts Blender and Blanche's Convertible!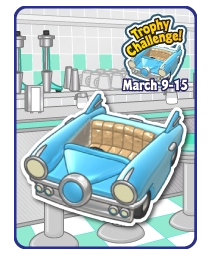 If you're a Deluxe Member, you know that you get a special bonus box each month. Inside is a box of random Pet Medallions, a box that lets you choose any item from the Tween theme, and a special piece of clothing that you can't get anywhere else! The Deluxe clothing item for the month of March is a Lucky Boingy Headband!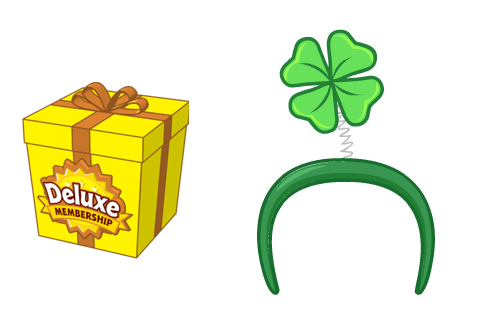 A new monthly challenge arrives for Deluxe Members on March 1st! Complete all of the tasks and you'll get a NEW Soothing White Bathrobe for your pet to wear after they step out from their NEW Soothing Shower Stall!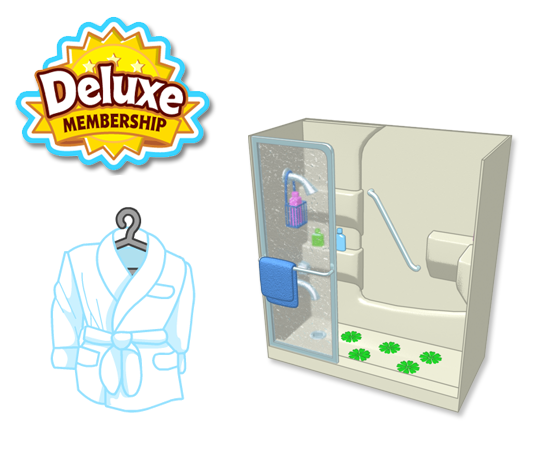 We've once again updated the prizes on several of our daily wheels! See what you can win on the Wheel of Wow, the mobile Wheel of Wow, the Wheel of Deluxe, and the Vacation Wheel!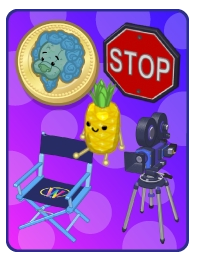 I hope everyone found this helpful. Stay tuned to Webkinz Newz for all the latest updates about how we're making Webkinz World the best it can be!
Sincerely,
Mayor Sophie Stockwell