Hi everyone! I'm thrilled to tell you about all of the new things we have happening in Kinzville over the next few weeks! Let's take a look!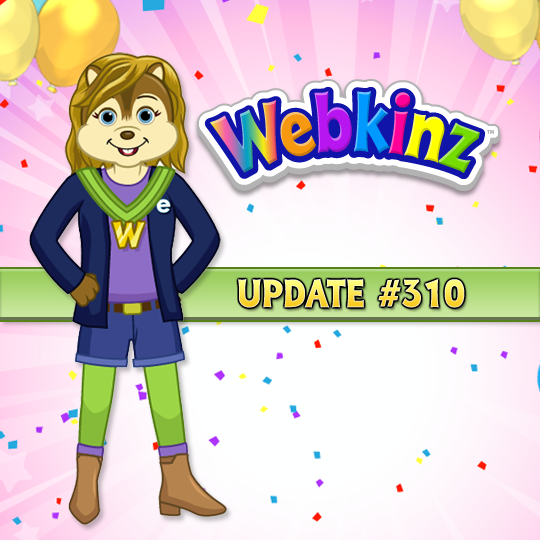 • The fan-chosen Bright and Boho room theme has arrived in the WShop! This marvelous Moroccan-inspired theme will truly give your next room design an amazing and epic new look! Make sure you remember to use all those WShop coupons you've been saving!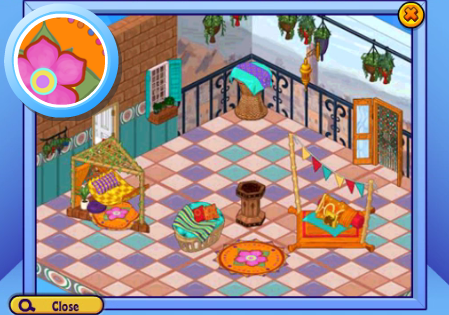 • We've also added NEW prizes to the SPREE Mall! Look for a unique pet buddy, along with some special modern looking homes! You can see all of the new prizes in our earlier Newz story here. To make room for the new stock, we've retired the Gold Leaf Coffee Table and the Electric Keyboard.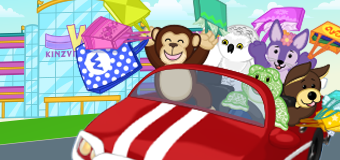 • The 2020 Summer Clothing Line has arrived in the KinzStyle Outlet! Come on down and browse for the latest in sweet summer fashions for your pet! There are also 2 NEW clothing recipes to be made from combining items from this line! To make room for the new stock, PJ Collie has retired the 2019 Winter Clothing Line.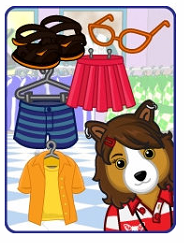 • Look for the Adventure Scout Cookbook when you log in this month or pick one up from the "Books" section of the WShop (under "Fun Stuff")! Inside you'll find some cool new recipes that you can use to create some amazing NEW Adventure Scout Prizes! Have fun!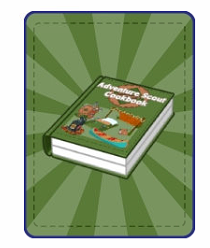 • Saturday, July 4th is our next Deluxe Day! If you're a Deluxe Member, you'll be able to play lots of bonus events on the Today's Activities schedule! And while you're there, don't forget to pick up your special prize: a Floating Dock Bed!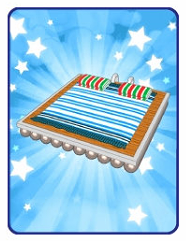 • My next upcoming Player Appreciation Day is on Thursday, July 9th! Log in to your Webkinz account on either web or the desktop app, and then visit the Today's Activities schedule to receive a 5-pack of Cotton Candy Grass!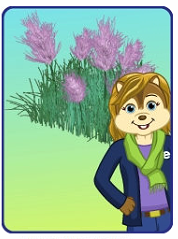 • There's a Wacky Weekend Event running on July 10th until the 12th! If you play Wacky Zingoz during that weekend and hit Wacky over 600 feet, you'll win the classic Wacky Zingoz 600 Trophy!
• There's another Summer Shopping SPREE event running from Monday, July 13th until Tuesday, July 21st! Log in each day to your Webkinz account (on web, mobile, or the desktop app) to get some cool clothing for your pet from our previous summer lines!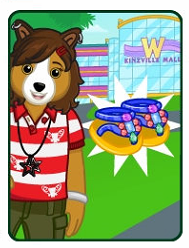 • I will be back in the Kinzville Park for my latest Meet the Mayor event from July 20th until July 26th! Come see me each day and I'll be handing out a gift box that gives out an item from a pool of new and previous prizes! Hope to see you there!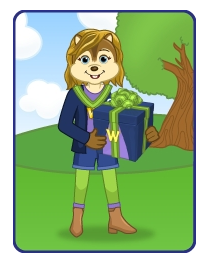 • I'm also running a Meet the Mayor Challenge during the same week! Complete all of the tasks before July 26th and you'll win a Souvenir Mug along with a NEW Mayor Sophie Statue!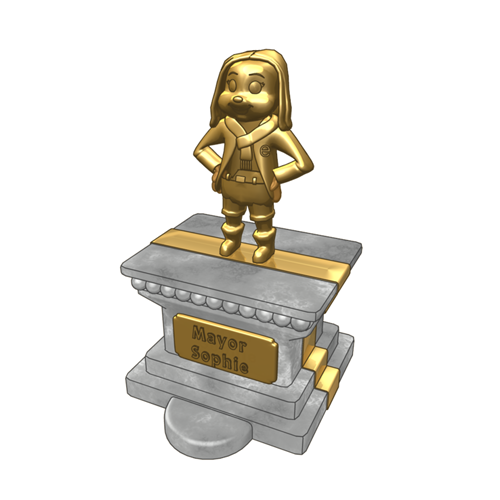 • The Wishing Well 2 Trophy Challenge returns to Webkinz World from Monday, July 27th until Sunday, August 2nd! Complete all the tasks before time runs out and you'll win an Amanda Panda Chest that you can use to store your Wishing Well 2 Trophy!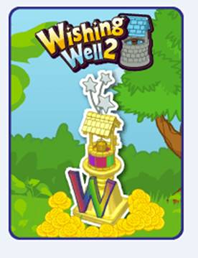 • DELUXE MEMBERS: Remember that your new monthly challenge has arrived! Complete all the tasks before the end of July and you'll receive a Royal Banquet Chair that your pet can sit on as they enjoy something you've cooked up for them on their NEW Soup Station Stove!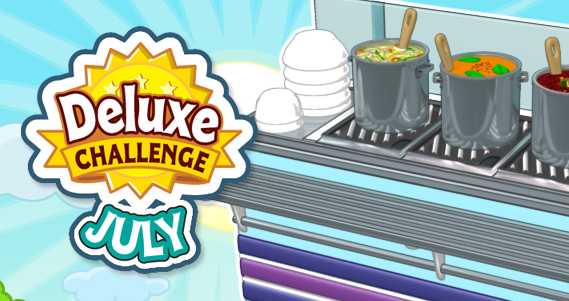 • Also remember that our 2020 Marshmallow Collection Event is ON NOW! Send requests to your friends, and for each marshmallow collection milestone you reach, you'll win a fantastic NEW prize! And once you've completed your collection, you can start all over again, up until the end of the month!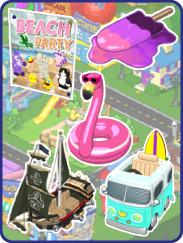 • We've once again updated the prizes on several of our daily wheels! See what you can win on the Wheel of Wow, the mobile Wheel of Wow, the Wheel of Deluxe, and the Vacation Wheel!
I hope everyone found this helpful. Stay tuned to Webkinz Newz for all the latest updates about how we're making Webkinz World the best it can be!
Sincerely,
Mayor Sophie Stockwell