We are adding 5 new prizes to the SPREE mall on July 2! Save up your mall credits… you'll want to use them to trade for 3 new homes you can add to the border of your yard, a new pet buddy and a designer purse that your pet can wear.

We had originally announced that we were going to release a second pet buddy, however due to a design update, it will be released at a future date.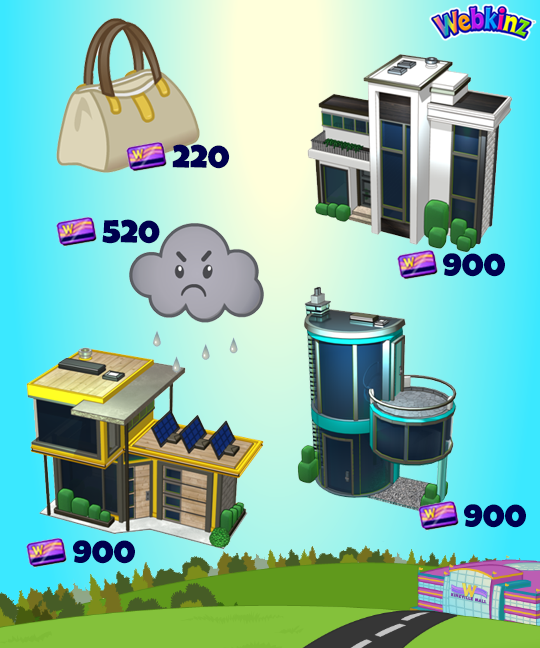 When was the last time you made it to the mall during a game of SPREE? You still have time to pick up the Gold Leaf Coffee Table and Electric Keyboard before they are removed on July 2, to make room for the new items: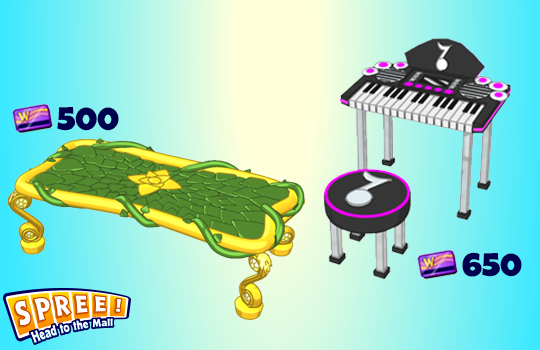 Play SPREE at the Webkinz Arcade and use the credits you collect to trade for prizes when you make it to the mall!
Do you like the new prizes? Let us know in the comment section below.