Hello there, it's me again—your mayor, Dr. Quack! I'm pleased to tell you about all the new and exciting things we have planned in Webkinz Classic for the next few weeks! Let's have a look, shall we?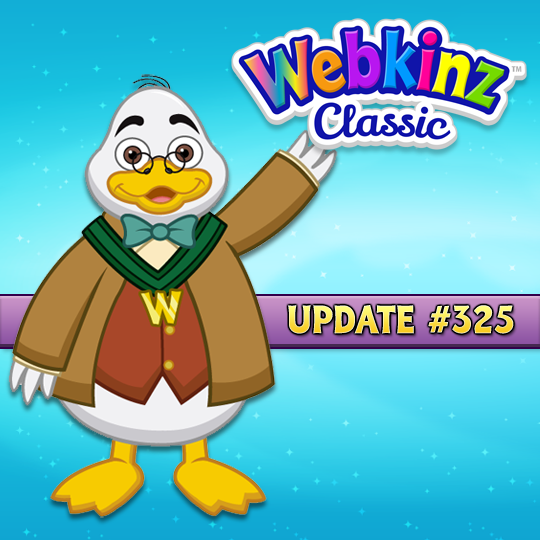 We've updated some of our Recess prizes! The next time you take your pet on Recess at the Kinzville Academy, you might win some pieces from the Kinzville Academy Basketball uniform, a Sheet Music Floor Tile, or a Report Card while digging for Buried Treasure.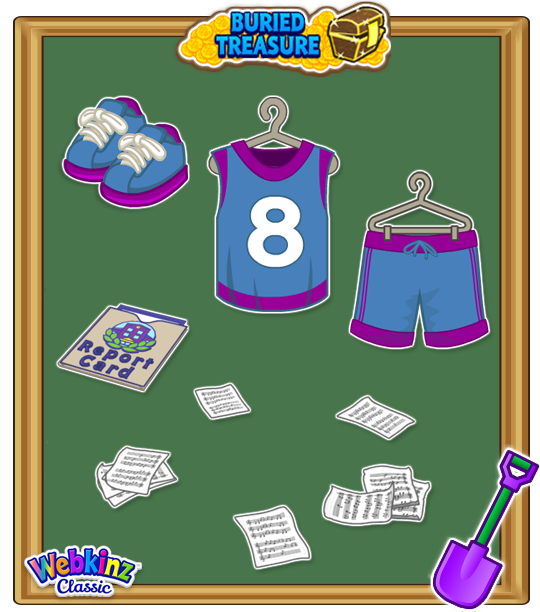 We've also added an all NEW Kinzville Academy Bathroom Stall to the Recess Wheel! To make room for the new prizes, the Booger Plushy and the Kinzville Academy Bus have been retired.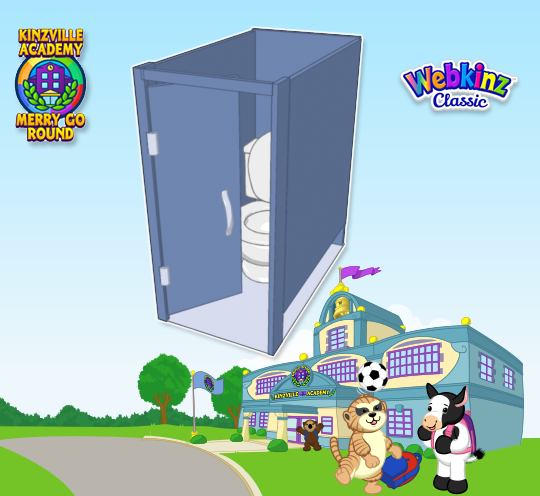 Watch for the floating bus here on Webkinz Newz starting TODAY, Wednesday, August 25th, for our Catch the School Bus event! When you see the floating school bus, click on it to win a daily prize of either a previous Super School Giveaway instrument, or a NEW piece of clothing from our KVA Basketball, Football, or Soccer team "Away" uniforms!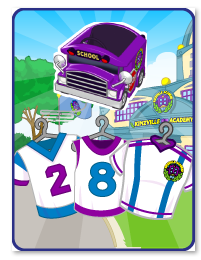 Our 2021 Acorn Collection Event begins next Wednesday, September 1st! Throughout the month of September, visit the Map of Kinzville on the Webkinz Classic desktop app and send requests to your friends. As you reach each milestone collecting acorns, you earn a cool new prize! This year's grand prize for collecting 50 acorns is a Kinzville Antiques Shop! And if you finish your collection before the end of the month, you can start collecting all over again!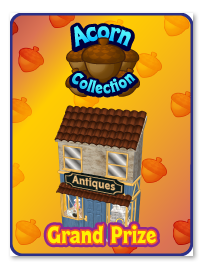 Our latest Webkinz Days of Play event runs from Saturday, September 11th, until Sunday, September 19th! Log in each day to the Webkinz Classic desktop app during those dates to receive bonus plays of your favorite Magical Forest activities!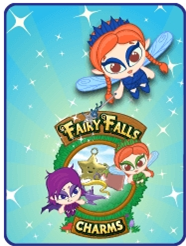 Our next Deluxe Day is on Sunday, September 12th! When the day arrives, just visit the Today's Activities schedule on the Webkinz Classic desktop app to get your special prize for September: a Yellow School Bus!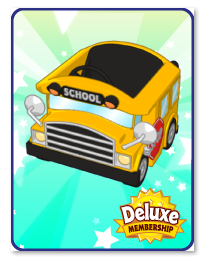 Our next Player Appreciation Day is on Saturday, September 18th! On that day, log in to your Webkinz Classic account on either the desktop app or the mobile app to receive your special prize for September: a Dirt Patch Hopscotch! This Ganz eStore prize item can be sent, traded, and sold.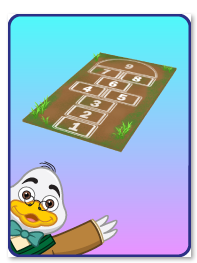 Our 2021 Fall Fest event runs from Monday, September 20th, until Thursday, September 30th! Watch for floating leaves to appear across your screen on Webkinz Classic (desktop app AND the mobile app). When you see one, click on it to receive a fun fall prize!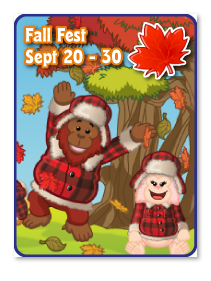 Once again during Fall Fest, you can also collect complimentary prizes by picking up some 2021 Fall Fest Soda from the Ganz eStore, or from the WShop for eStore Points. Feed the bottles of soda to your pet for a cool prize matching the 2021 Fall Fest leaf prizes, and for a chance to win this year's grand prize: a Fall Fest Food Truck Dispenser that dispenses a delicious variety of fall food!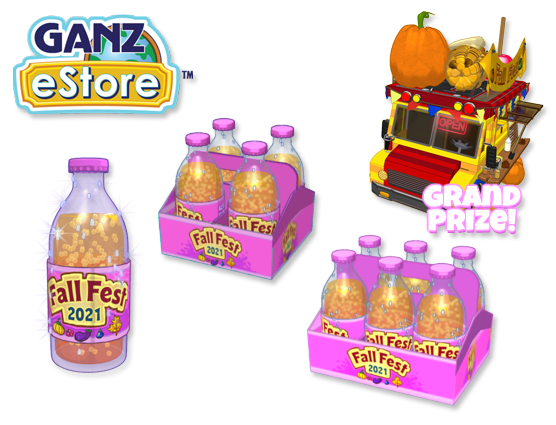 In September, Deluxe Members will receive their monthly gift box containing a Deluxe Medallion Gift Box filled with pet medallions, a Tween Theme Gift Box which you can use to choose an item from the Tween room theme, a Wish Token—and of course—the month's special clothing prize: a Fall Leaf Hat!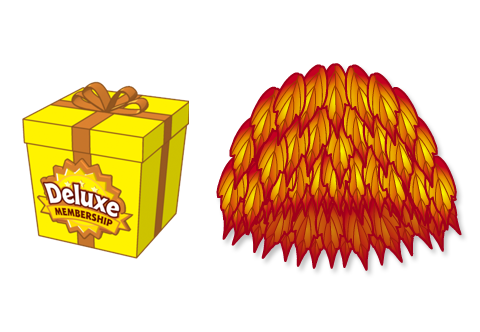 Deluxe Members will receive their next monthly challenge next WEDNESDAY, September 1st! If they complete all the tasks before the end of the month, they'll receive a Friendly Froggy Tea Set, along with a NEW Friendly Froggy Bunk Bed!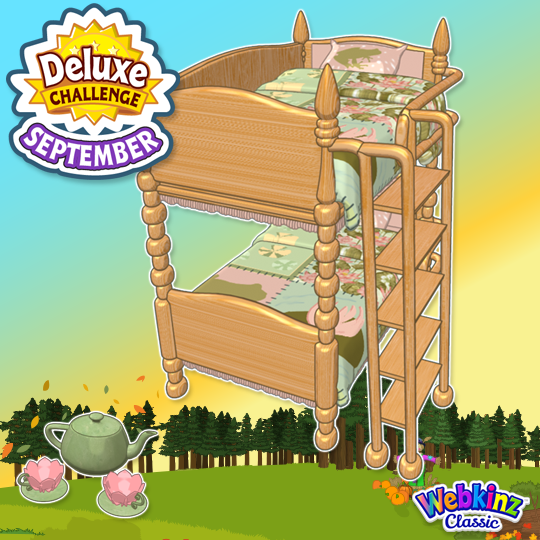 Look for the Antique Shop in the Webkinz Classic desktop app's Clubhouse from Wednesday, September 1st, until Thursday, September 30th! Inside you'll find the NEW Baby Monkey virtual pet (available from the Ganz eStore). When you click on them, you'll receive a daily random prize, consisting of previous Fall Fest prizes!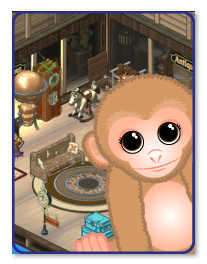 UPDATE: While we had originally planned a floaty clicky with past Fall Fest Sodas, this event was replaced by the Antique Shop in the Clubhouse in which the Baby Monkey hands out past Fall Fest prizes. Our apologies for the confusion.To make up for our blunder, next Thursday, September 23, check Webkinz Newz for a code for a free 2020 Fall Fest Soda!
We are also running another Bake Sale 2 event in the Webkinz Classic Kinzville Park starting TODAY, August 25th. The Bake Sale 2 Stand will continue to appear whenever there are no other events on in the Kinzville Park until Tuesday, September 21st! Visit the Kinzville Park each day to look for the stand each day and if you see it, click on it to get your gift box. Inside you'll find a random baked good which you can either feed to your pet, or you can use it in a stove recipe to create a special prize! You can find all the recipes in the Bake Sale 2 Cookbook, available in the "Books" section of the WShop, under "Fun Stuff".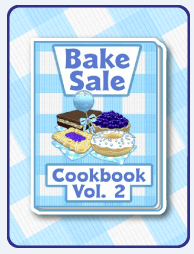 Once again, we've updated the prizes on our daily wheels! Check out everything you can win on the Wheel of Wow, the mobile Wheel of Wow, the Wheel of Deluxe, and the Vacation Wheel!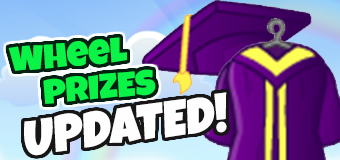 Have you seen all of the new pets, items and features we've recently added to Webkinz Next? Download the FREE app (for iOS, Android, and Windows), use your current Webkinz Classic login to create a new account, and check it out!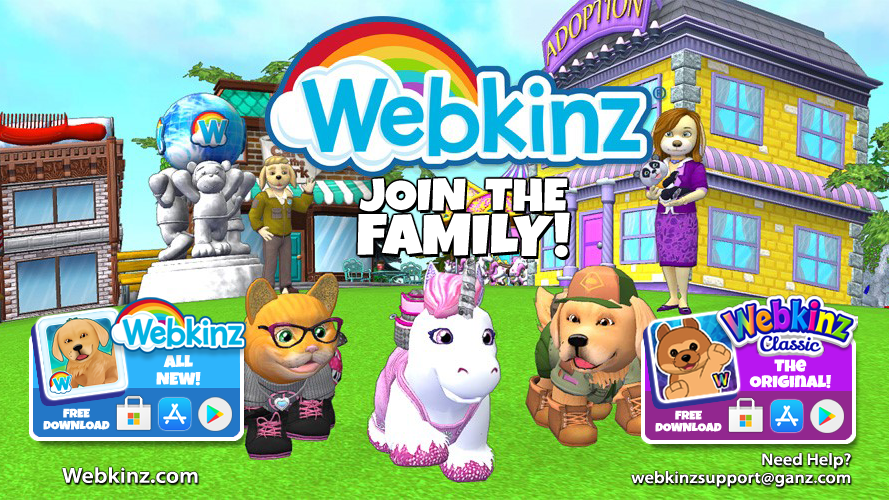 Well now, that sounds like lots of fun! Stay tuned to Webkinz Newz for all the news about what's happening every day in Webkinz Classic!
Take care, Kinzville!