Hello there, it's me again—your mayor, Dr. Quack! I'm pleased to tell you about all the new and exciting things we have planned in Webkinz Classic for the next few weeks! Let's have a look, shall we?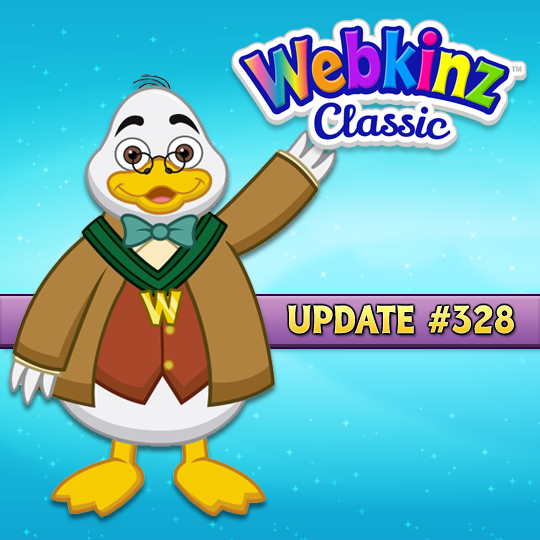 There's a new DIY section added to the WShop! There you'll find all the white starter furniture, the design ticket, the design guide, along with a NEW DIY Lamp! Use the furniture and ticket together on the Clothing Machine (found only on the Webkinz Classic desktop app) with DIY dye collected during floaty events to create vibrant DIY variations!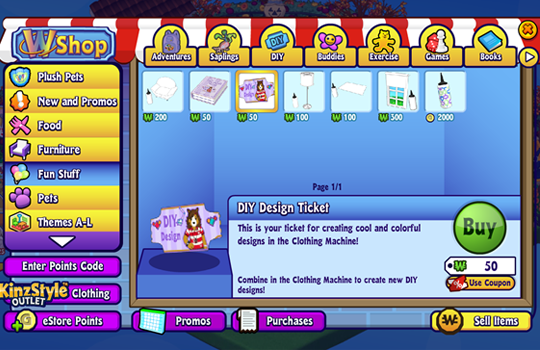 Our next DIY floaty event is running from Monday, November 22nd until Tuesday, November 30th! Watch for the floating bottle of dye on both the Webkinz mobile app and the desktop app, and then click on it to collect random bottle of dye. Then combine the dye with a starter piece of DIY furniture or decoration, along with a design ticket on the Clothing Machine!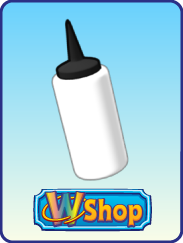 If you celebrate Hanukkah, you can once again find Menorahs in the WShop! Available until the end of December, look for the Elegant Menorah, the Ornate Menorah, along with the NEW Lovely Menorah! Once added to a room, one candle will light each night during Hanukkah – November 28th until December 6th! The Mod Holiday Menorah will also return along with the rest of the theme starting on December 1st!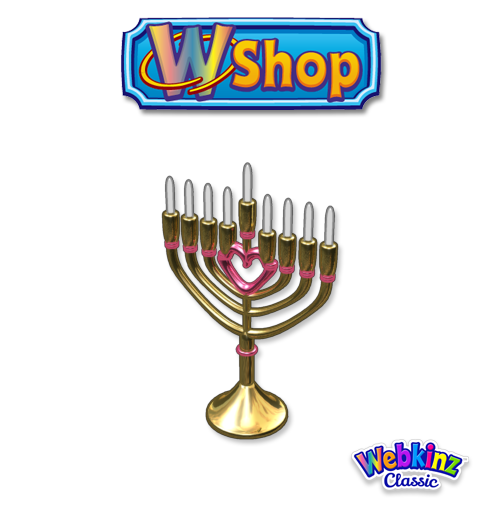 Our next Player Appreciation Day on Webkinz Classic AND Webkinz Next is on Saturday, November 20th! On that day, log in to your Webkinz Classic account on the desktop app and visit the Today's Activities schedule to receive your special prize for November: An Acorn Hat! On Webkinz Next, look for the prize notification in your Message Center at the top right corner of the screen. Please note: this Ganz eStore prize item cannot be sent, traded, and sold on Webkinz Classic.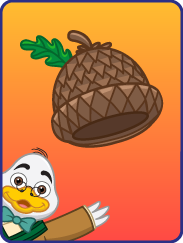 US Thanksgiving this year is on Thursday, November 25th! To show you how thankful we are for our fans, log in to your Webkinz Classic and your Webkinz Next accounts to receive your 2021 Thanksgiving Basket on both games!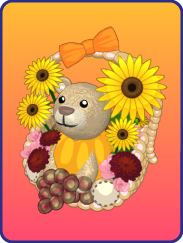 The Candy Bash 2 Arcade Challenge returns on Monday, November 29th! Available only on the Webkinz Classic desktop app, complete all the tasks before midnight Sunday, December 12th (EST) to win a Poncho's Sombrero, along with a NEW Candy Bash Cactus!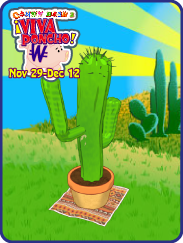 The Mod Holiday room theme returns to the WShop for the month of December! Starting on Wednesday, December 1st, look for the Mod Holiday theme to appear in the WShop on both the Webkinz Classic mobile app and the desktop app! You'll also find 3 NEW items added to the theme this year: a Mod Holiday Divider, a Mod Holiday Record Player, and a Mod Holiday Sleeping Nook! Make sure you pick up all your items for holiday decorating before the end of December!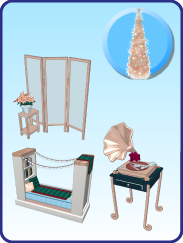 There are also 4 Christmas trees returning to the WShop during December! In addition to the Mod Holiday Christmas Tree, you'll also find the Colorful Christmas Tree, the Countryside Christmas Tree, and the Festive Christmas Tree in the WShop (on desktop and mobile) starting on Wednesday, December 1st! If you've been saving your coupons, now is your chance to collect these classic Christmas trees!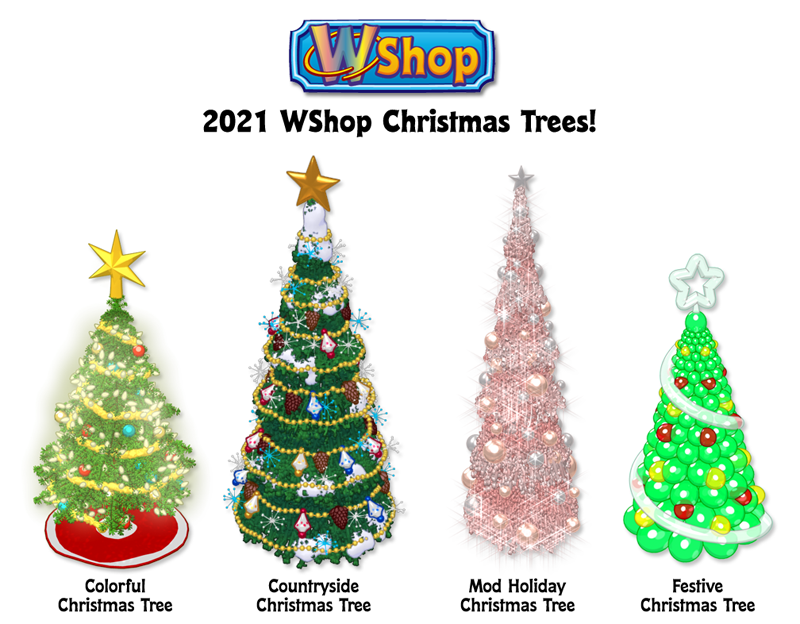 In December, Deluxe Members will receive their monthly gift box containing a Deluxe Medallion Gift Box filled with pet medallions, a Tween Theme Gift Box which you can use to choose an item from the Tween room theme, a Wish Token—and of course—the month's special clothing prize: a Jolly Suit Jacket!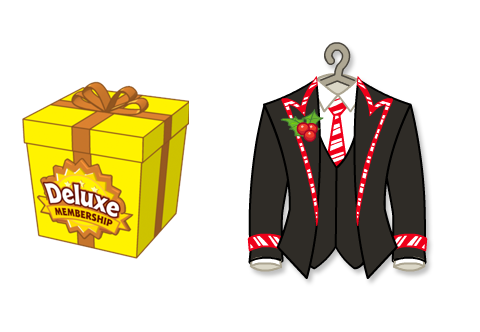 Deluxe Members will receive their next monthly challenge on WEDNESDAY, December 1st! If they complete all the tasks before the end of the month, they'll receive Peppermint Cake Pop Tree Seeds which they can plant in their yard to harvest a Peppermint Cake Pop!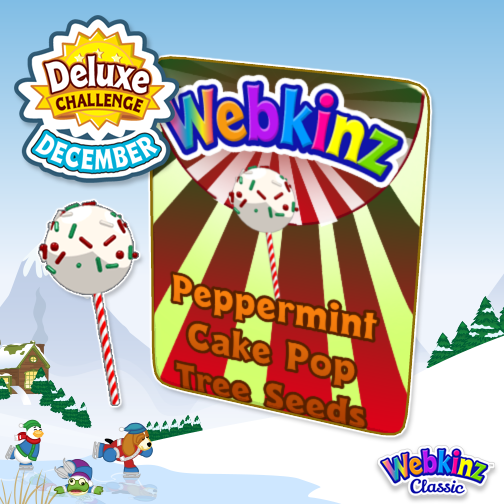 Our 2021 Candy Cane Collection Event also returns during the month of December! Starting on Wednesday, December 1st, visit your Map of Kinzville on the Webkinz Classic desktop app to click on the collection icon. Then send your friends daily requests for Candy Canes. There are lots of cool prizes you can collect along the way for reaching each milestone. And as always, once you finish your collection, you can start all over again right up until midnight (EST), Friday, December 31st!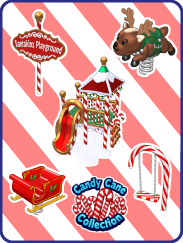 Also, during the month of December, we are running another Snowy Retriever Pet Medallion floaty event! Watch for the Snowy Retriever Pet Medallion to float across your screen on either the Webkinz mobile app or the desktop app and then click on it to collect one. Once you've collected 100 medallions, you can adopt the Snowy Retriever onto your account!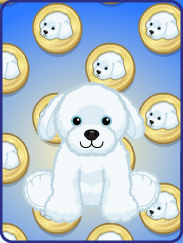 SantaKinz will once again be appearing in the Webkinz Classic Clubhouse (desktop app only) from December 1st, until Christmas Eve, Friday December 24th! Line up for your chance to request 1 of the 3 gift options for your 2021 Christmas Gift Box! Once you've chosen your gift, you can also go back and pick up the other two gifts early for eStore points!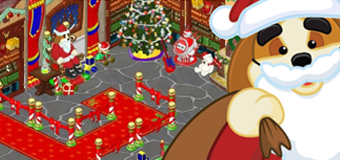 Also making an appearance in SantaKinz's Clubhouse room is Ms. Birdy, who will once again be giving out a daily prize as part of her annual Countdown to Christmas! From Tuesday, December 14th, until Christmas Day, Saturday, December 25th, there are 12 terrific prizes to be collected! And if you miss a day, you can always go back and pick up an item using eStore Points!

We are running another Webkinz Days of Play event on the Webkinz Classic desktop app! From Monday, December 6th until Tuesday, December 14th, you'll find bonus plays for some of your favorite daily Magical Forest activities!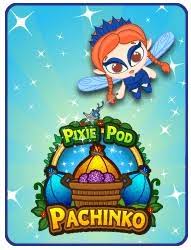 Look for the "One World Two Games" challenge on the Webkinz Classic desktop app. Once again, this challenge will require certain items sent from Webkinz Next to complete some of the tasks. If you don't already have a linked Webkinz Next account, you can try trading for the items in the Trading Room or on our Webkinz Newz trading forums.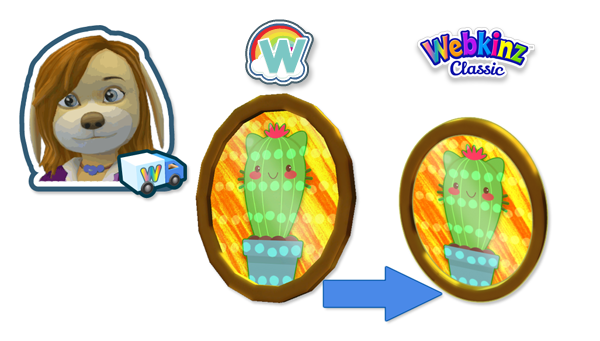 We are having a tea party in the Webkinz Classic Clubhouse (desktop app only) for the Poinsettia Lion Cub, our 2021 Black Friday Pet at the Ganz eStore! From Sunday, November 21st, until Wednesday, November 24th, collect Peppermint Tea Cups. On Thursday, November 25th, collect the matching Peppermint Tea Set. Then from Friday, November 26th until Sunday, November 28th, collect a Flower Cub Vase!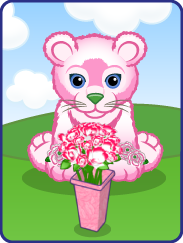 We are also running another Bake Sale 2 event in the Webkinz Classic Kinzville Park starting MONDAY, November 22nd. The Bake Sale 2 Stand will continue to appear whenever there are no other events on in the Kinzville Park until Thursday, December 14th! Visit the Kinzville Park each day to look for the stand each day and if you see it, click on it to get your gift box. Inside you'll find a random baked good which you can either feed to your pet, or you can use it in a stove recipe to create a special prize! You can find all the recipes in the Bake Sale 2 Cookbook, available in the "Books" section of the WShop, under "Fun Stuff".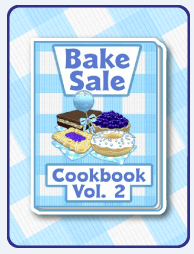 Once again, we've updated the prizes on our daily wheels! Check out everything you can win on the Wheel of Wow, the mobile Wheel of Wow, the Wheel of Deluxe, and the Vacation Wheel!
Have you seen all of the new pets, items and features we've recently added to Webkinz Next? Download the FREE app (for iOS, Android, and Windows), use your current Webkinz Classic login to create a new account, and check it out!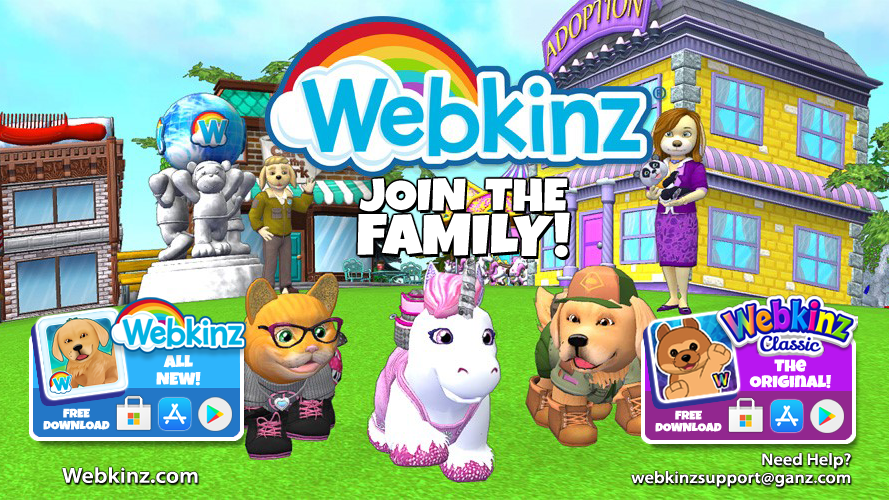 We are aware that the Bee pet buddy from our recent challenge has disappeared from pets after this morning's update. We are working on a fix to get the Bee to come out of hiding.
Well now, that sounds like lots of fun! Stay tuned to Webkinz Newz for all the news about what's happening every day in Webkinz Classic!
Take care, Kinzville!