Hello there, it's me again—your mayor, Dr. Quack! I'm pleased to tell you about all the new and exciting things we have planned in Webkinz Classic for the next few weeks! Let's have a look, shall we?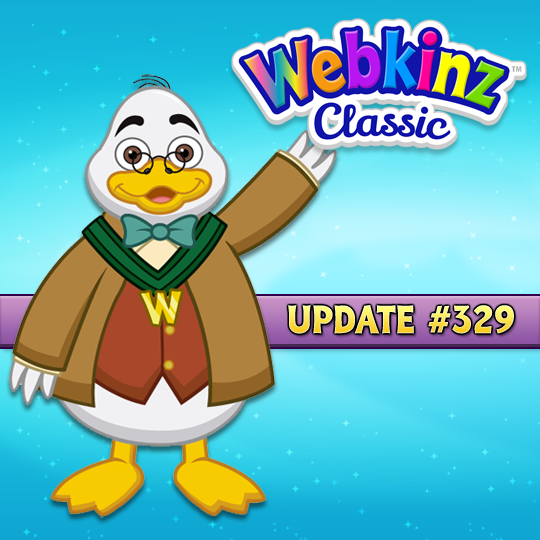 Christmas is right around the corner! Make sure you visit SantaKinz in his Clubhouse room on the Webkinz Classic desktop app to pick which gift you want to receive on Christmas Day! And remember to visit the same room every day to get your daily Countdown to Christmas prizes from Ms. Birdy!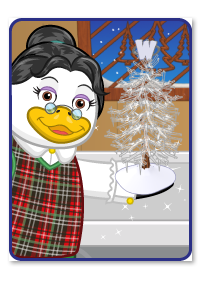 Also on Christmas Day, visit the Today's Activities schedule on the Webkinz Classic desktop app for a spin of the Super Wheel! There are lots of holiday themed prizes that you can win!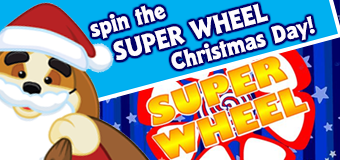 Starting on Christmas and running until the end of December, we're running a Deluxe Preview! Free and Full Members will have a whole week to experience many of the fun features that our Deluxe Members get to enjoy every day!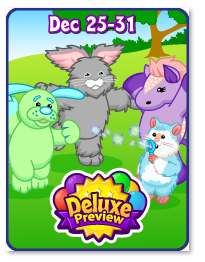 Our next Deluxe Day is on Friday, December 24th! When the day arrives, just visit the Today's Activities schedule on the Webkinz Classic desktop app to get your special prize for December: A Blue Bobsled!
Our next Player Appreciation Day on Webkinz Classic AND Webkinz Next is on Saturday, December 26th! On that day, just log in to your Webkinz Classic account on any platform to receive your special prize for December: A Holiday Silver Tabletop Tree! On Webkinz Next, look for the prize notification in your Message Center at the top right corner of the screen. This prize can be sent, sold, and traded on Webkinz Classic.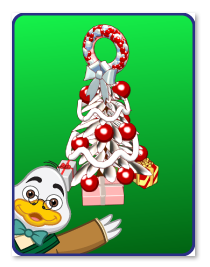 Look for the new Snowbear to appear in the Clubhouse on the Webkinz Classic desktop app from December 15 until December 25th! Each day they'll be giving out some cool prizes, including a NEW Jolly Snowman, and a buildable Countryside Christmas Cottage on December 25th!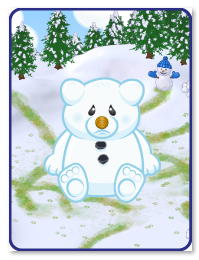 The Get Eleven Solitaire Trophy Challenge returns on Monday, December 27th! Available only on the Webkinz Classic desktop app, complete all the tasks before midnight Sunday, January 9th (EST) to win a Divine Dresser, along with a the Get Eleven Solitaire Trophy!
Our 2022 Winterfest event runs from Saturday, January 1st until Friday, January 14th! Look for floating snowflakes on Webkinz Classic to receive something special from a massive pool of previous Winterfest prizes!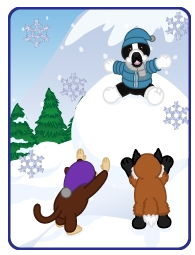 Also starting in January, you'll be able to get 2022 Winterfest Cookie packs from the Ganz eStore, or from the WShop for eStore Points! Once you open the packs, you can feed the cookies to your pets to win some wonderful NEW prizes!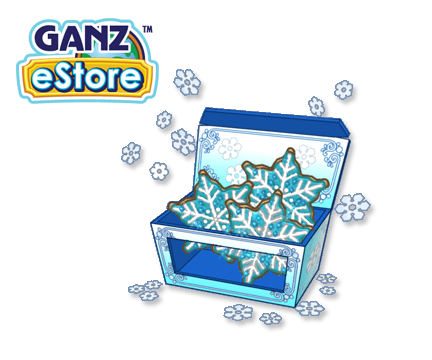 Throughout the month of January, we are also running a Winterfest Challenge! Finish all the tasks before the end of the month to receive some Chalet Wallpaper and Flooring, along with a Warm and Cozy Chair, some Snowy Wallpaper, and even a Snow Fort!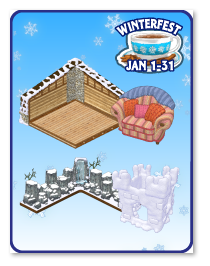 There's a NEW room theme for Deluxe Members to choose from in their monthly gifts! Starting with the January 2022 Deluxe Gift, players will find the Retro Rainbow Theme Gift Box, containing the first half of the Retro Rainbow theme!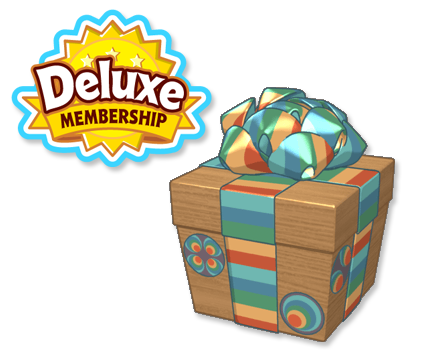 In January, Deluxe Members will receive their monthly gift box containing a Deluxe Medallion Gift Box filled with pet medallions, a Retro Rainbow Theme Gift Box which you can use to choose an item from the NEW Retro Rainbow room theme, a Wish Token—and of course—the month's special clothing prize: a pair of Ice Block Boots!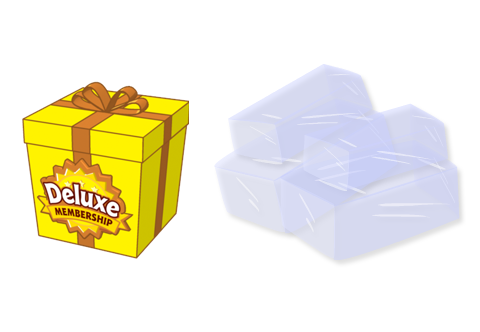 Deluxe Members will receive their next monthly challenge on SATURDAY, January 1st! If they complete all the tasks before the end of January, they'll receive a WackyER Garden Statue, along with a NEW Pet Buddy Hotel that holds your pet buddies!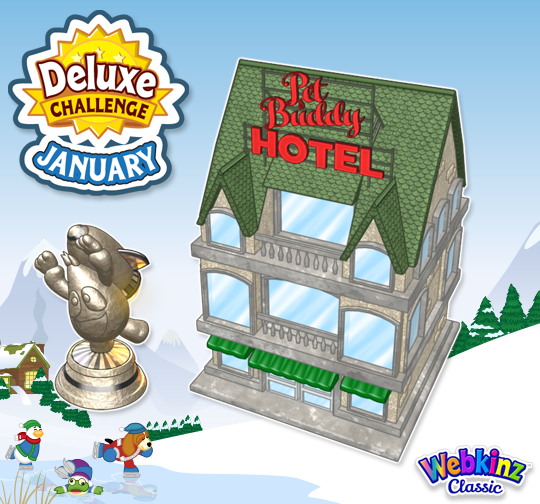 Players who sign up for an annual Deluxe Membership in 2022 will receive a Cherry Blossom Pond as a bonus gift! This item was the winner of our fan design contest, based on the entry by player OceanSunset8!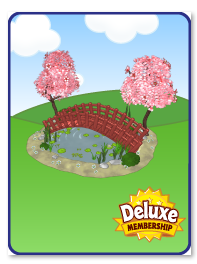 And if you sign up for an annual Deluxe Membership in 2022 before the end of January, you'll receive a second bonus gift: a Cherry Fairy! January is a great month for becoming a Deluxe Member!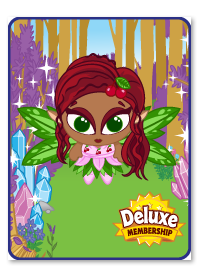 We are also running another Bake Sale 3 event in the Webkinz Classic Kinzville Park starting December 15th. The Bake Sale 3 Stand will continue to appear whenever there are no other events on in the Kinzville Park until January 11th! Visit the Kinzville Park each day to look for the stand each day and if you see it, click on it to get your gift box. Inside you'll find a random baked good which you can either feed to your pet, or you can use it in a stove recipe to create a special prize! You can find all the recipes in the Bake Sale 3 Cookbook, available in the "Books" section of the WShop, under "Fun Stuff".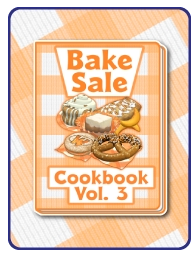 Once again, we've updated the prizes on our daily wheels! Check out everything you can win on the Wheel of Wow, the mobile Wheel of Wow, the Wheel of Deluxe, and the Vacation Wheel!
Have you seen all of the new pets, items and features we've recently added to Webkinz Next? Download the FREE app (for iOS, Android, and Windows), use your current Webkinz Classic login to create a new account, and check it out!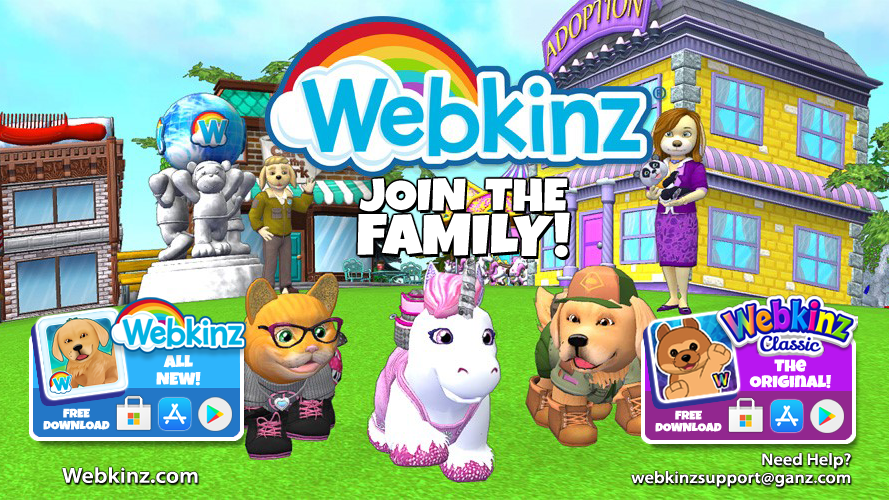 Well now, that sounds like lots of fun! Stay tuned to Webkinz Newz for all the news about what's happening every day in Webkinz Classic!
Take care, Kinzville!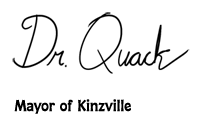 Follow Webkinz on social media:
social media