Oh no! The poor Snow Bear! It just wants to be a real Webkinz pet instead of a snowman stuck out in a field! Let's all visit the Snow Bear in its field in the Clubhouse from December 15 to 25 to cheer it up!
And who knows? Maybe if we all visit the Snow Bear every single day, the magic of Christmas might make the Snow Bear's wish to become a real Webkinz pet come true!
The Snow Bear just loves visitors! Every day when you visit it in the Clubhouse up until December 24th, the Snow Bear will give you a random gift to thank you!
And what will happen on Christmas Day? We'll have to wait and see!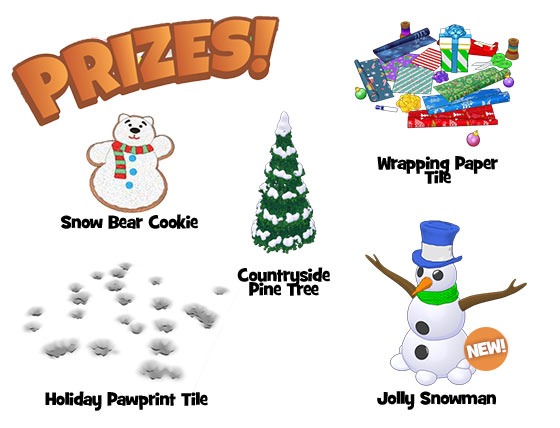 Follow us on social media:
social media