Hello there, it's me again—your outgoing mayor, Dr. Quack! As one of my last duties for my term, I'm pleased to tell you about all the new and exciting things we have planned in Webkinz Classic for the last few weeks of 2022, into 2023! Let's have a look, shall we?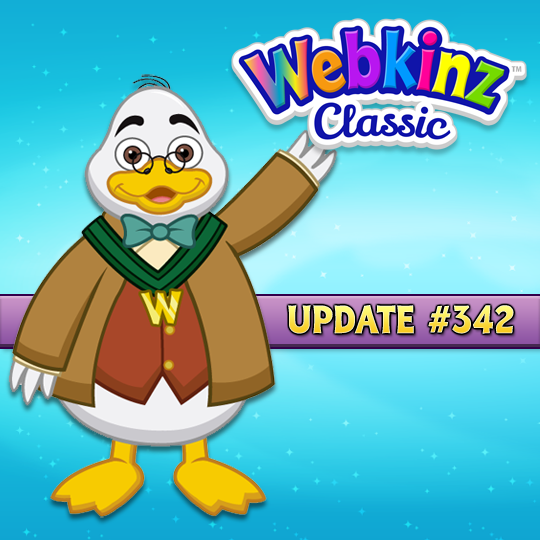 Starting TODAY, Wednesday, December 14th, Ms. Birdy will start appearing in SantaKinz's Clubhouse room and giving out a daily prize as part of her annual Countdown to Christmas! Running until Christmas Day– Sunday, December 25th, there are 12 terrific prizes to be collected! And if you miss a day, you can always go back and pick up an item using eStore Points!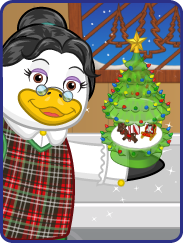 Christmas is right around the corner! Make sure when you visit Ms. Birdy, you also line up for SantaKinz to pick which gift you want to receive on Christmas Day!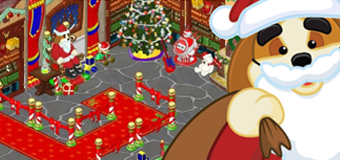 Our next Player Appreciation Day on Webkinz Classic AND Webkinz Next is on Sunday, December 24th! On that day, log in to your Webkinz Classic account on the desktop app and then visit the Today's Activities schedule to click on and receive your special prize for December: some Gingerbread Wings! On Webkinz Next, look for the prize notification in your Message Center at the top right corner of the screen. PLEASE NOTE: This prize CANNOT be sent, sold, and traded on Webkinz Classic.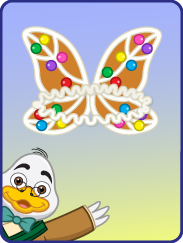 Starting on Christmas and running until the end of December, we're running a Deluxe FREE Preview! Free and Full Members will have a whole week to experience many of the fun features that our Deluxe Members get to enjoy every day!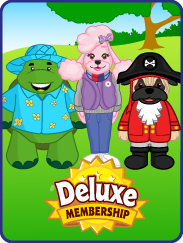 Also on Christmas Day, visit the Today's Activities schedule on the Webkinz Classic desktop app for a spin of the Super Wheel! There are lots of holiday themed prizes that you can win!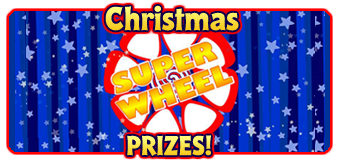 Hey, arcade enthusiasts! We are running an Eager Beaver Arcade Challenge from Monday, December 26th, until Sunday, January 8th! Complete all the tasks before midnight, EST on January 8th, and you'll win a Fruit Slushie, along with a Roller Coaster Couch! And best of all—ANY player can complete this challenge during the upcoming Deluxe Free Preview Week!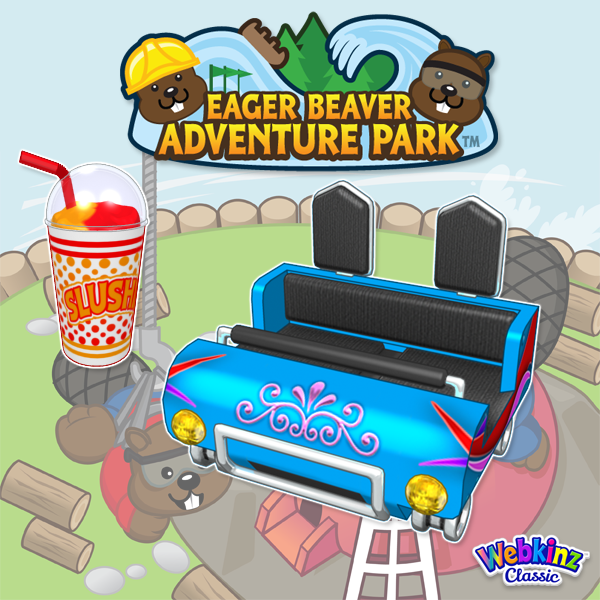 Our 2023 Winterfest event runs from Sunday, January 1st until Sunday, January 15th! Look for floating snowflakes on Webkinz Classic to click on and receive something special to celebrate the winter season!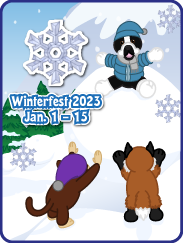 Also starting in January, you'll be able to get 2023 Winterfest Cookie packs from the Ganz eStore, or from the WShop for eStore Points! Once you open the packs, you can feed the cookies to your pets to win some wonderful past Winterfest prizes, including a chance at this year's GRAND PRIZE: a Winterfest Food Truck Dispenser!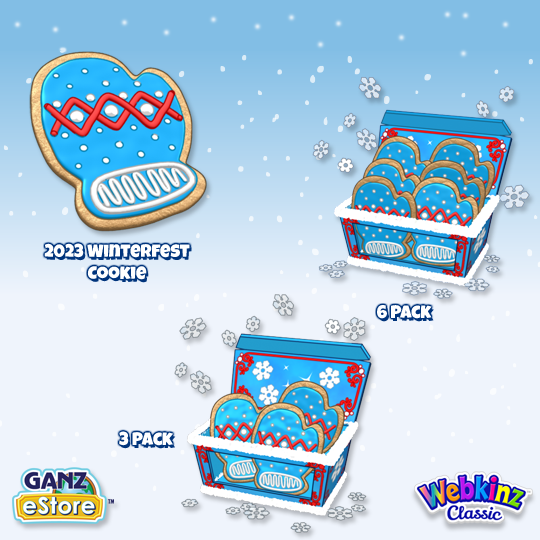 The January Employee of the Month challenge starts on SUNDAY, JANUARY 1ST! If you complete all the tasks before the end of January, you'll receive a Ms. Birdy's Tchotchke Shelf to put up on the wall next to your NEW Framed Beach Day Photo!!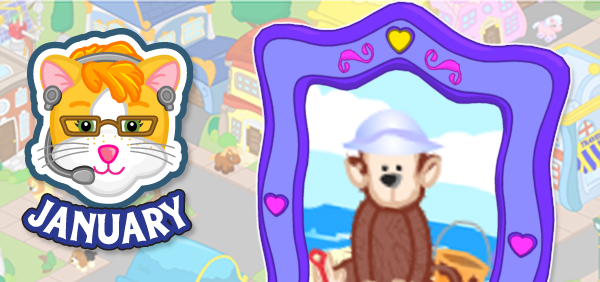 In January, Deluxe Members will receive their monthly gift box containing a Deluxe Medallion Gift Box filled with pet medallions, a Retro Rainbow Theme Gift Box which you can use to choose an item from the Retro Rainbow room theme, a Wish Token—and of course—the month's special clothing prize: some Aurora Heels!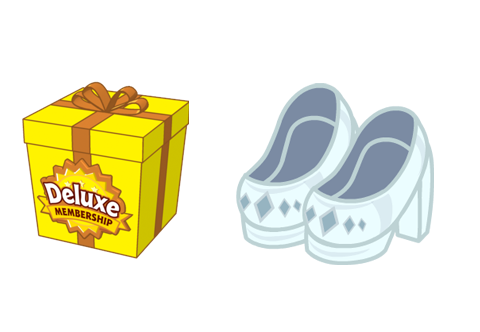 The Deluxe monthly challenge for January starts on SUNDAY, JANUARY 1ST! If Deluxe Members complete all the tasks before the end of January, they'll receive a Color Storm Tankini Top and bottom that your pet can wear while relaxing in their NEW Hot Tub Gazebo!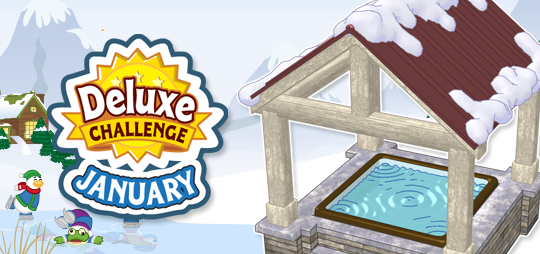 If you've adopted a Baby Raccoon from the Ganz eStore, collect a Winter Raccoon ?? Box from the Today's Activities schedule (Webkinz Classic desktop app only) on Saturday, January 14th and Sunday, January 15th! Inside you'll find something special from the Winter Raccoon theme!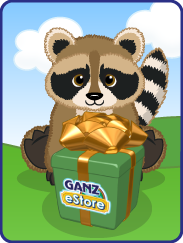 We are also running another Shopping SPREE event from January 16th until January 24th! Log in to your Webkinz Classic account each day across any platform to receive cool clothing prizes from previous collection lines! It's a great way to add some more awesome outfits for your pets!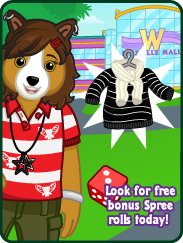 We are also running another Bake Sale 1 event in the Webkinz Classic Kinzville Park starting TODAY. The Bake Sale 1 Stand will continue to appear whenever there are no other events on in the Kinzville Park until January 17th! Visit the Kinzville Park each day to look for the stand each day and if you see it, click on it to get your gift box. Inside you'll find a random baked good which you can either feed to your pet, or you can use it in a stove recipe to create a special prize! You can find all the recipes in the Bake Sale 1 Cookbook, available in the "Books" section of the WShop, under "Fun Stuff".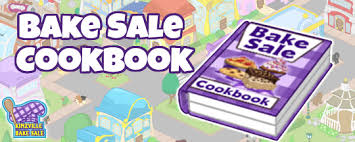 Once again, we've updated the prizes on our daily wheels! Check out everything you can win on the Wheel of Wow, the mobile Wheel of Wow, the Wheel of Deluxe, and the Vacation Wheel!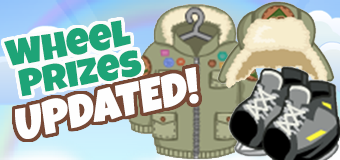 Well now, that sounds like lots of fun! Thank you once again for the privilege of being your mayor these past 2 years. I will see you all one last time next week to wish everyone a Merry Christmas! So stay tuned to Webkinz Newz for all the news about what's happening every day in Webkinz Classic!
Take care, Kinzville!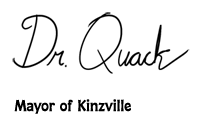 Follow Webkinz on social media:
social media