Eureka! Hello Kinzville, it's your new mayor, Goober! Looks like it's my turn to tell you all about what's new and exciting in Webkinz Classic for the next few weeks! Let's check it out: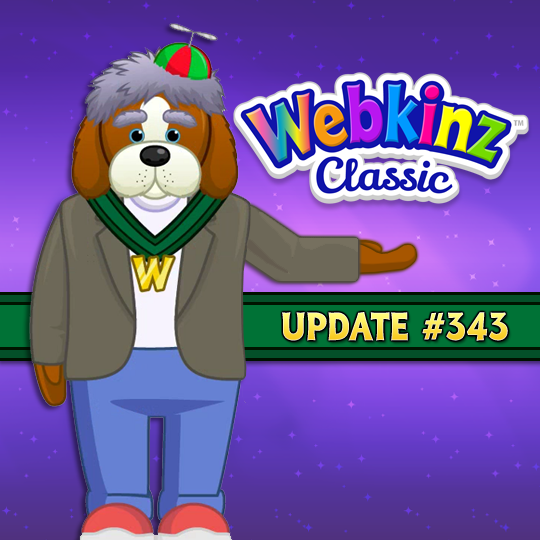 The 2023 Winter Clothing Line is now available in the KinzStyle Outlet and the mobile WShop! Pick up the latest in warm winter fashion for your pet and you'll make their cold weather wardrobe look wonderful! There are also two new clothing recipes you can make from the items in this line. To make room for the new stock, PJ Collie has retired the 2022 Summer Clothing line.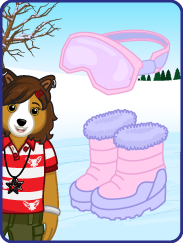 Our next Player Appreciation Day on Webkinz Classic AND Webkinz Next is on Wednesday, January 25th! On that day, log in to your Webkinz Classic account on any platform to automatically receive your special prize for January: A Terrace Ice Fountain! On Webkinz Next, look for the prize notification in your Message Center at the top right corner of the screen. As a BONUS, this month's prize CAN be traded, sent, and sold!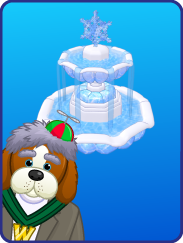 January's Deluxe Day is on Thursday, January 26! When the day arrives, just visit the Today's Activities schedule on the Webkinz Classic desktop app to get your special prize for January: A Red Snowblower!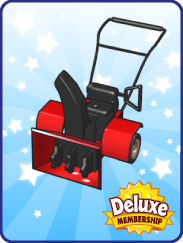 We're running a Wacky Weekend Event from Friday, January 27th, until Sunday, January 29th! During that weekend, look for floating Wacky Milkshakes to appear on the Webkinz Classic desktop app and the mobile app, then click on one to collect it. Each time you feed your pet a milkshake, there's a chance you'll win a Wacky Bumper Car!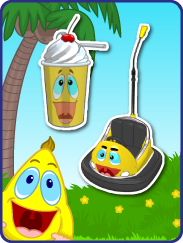 Hey, arcade enthusiasts! We are running a Cash Cow 2 Arcade Challenge from Monday, January 30th, until Sunday, February 12th! Complete all the tasks before midnight, EST on February 12th, and you'll win an Ice Cream Sign, along with a NEW Cash Cow 2 Milk Can!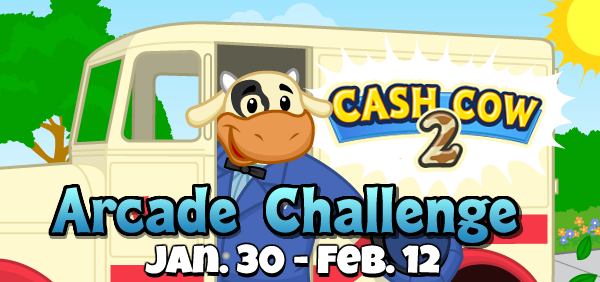 Starting on Wednesday, February 1st, our Valentine Collection Event returns! Just visit the Map of Kinzville on the Webkinz Classic desktop app throughout the month of February to send Valentine requests to your friends. For each milestone of Valentines you receive back, you'll get a sweet NEW Neo Gothic themed prize! And if you finish your collection before the end of February, you can start collecting all over again!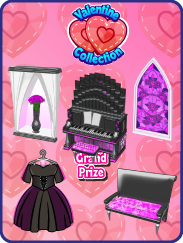 Cinnamon's Chocolate Stand is also returning to the Webkinz Classic Kinzville Park (available only on the desktop app). Get a preview February 1 – 6, then collect the 6 chocolates from February 7 – 14, including the Raspberry Swirl Chocolate, available ONLY here on Webkinz Newz. If you collect all 6 chocolates, you'll unlock this year's grand prize: a Cinnamon Hot Air Balloon! If you miss out, you can still collect any missed chocolates until February 28th using your eStore Points.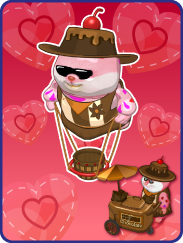 Valentine's Day arrives on Tuesday, February 14th! Log in to Webkinz Classic on any platform that day to receive this year's lovely gift: A Neon Heart Sign!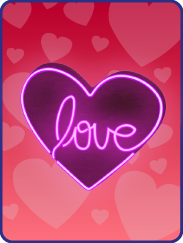 The February Employee of the Month challenge starts on WEDNESDAY, FEBRUARY 1ST! If you complete all the tasks before the end of February, you'll receive an Arte's Azure Zingoz Photo that can go up on your pet's wall, along with a NEW Map to the Secret Gem Mines!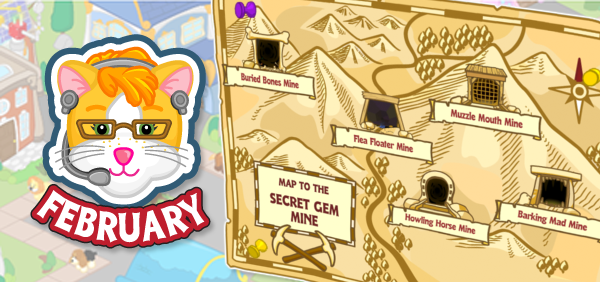 In February, Deluxe Members will receive their monthly gift box containing a Deluxe Medallion Gift Box filled with pet medallions, a Retro Rainbow Theme Gift Box which you can use to choose an item from the Retro Rainbow room theme, a Wish Token—and of course—the month's special clothing prize: a Lovely Skirt!
The Deluxe monthly challenge for February starts on WEDNESDAY, FEBRUARY 1ST! If Deluxe Members complete all the tasks before the end of February, they'll receive a Lovely Box of Chocolates, some Sweetheart Balloons, along with a NEW Pink Pool Table!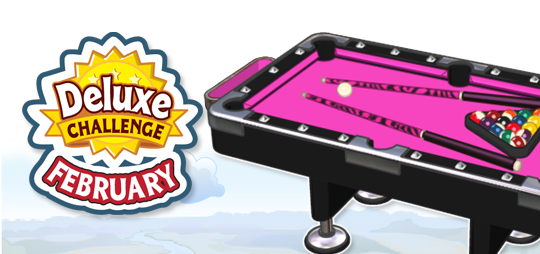 If you've adopted a Cheeky Cherry Hippo from the Ganz eStore, collect a Cheeky Cherry ?? Box from the Today's Activities schedule (Webkinz Classic desktop app only) on Saturday, February 11th and Sunday, February 12th! Inside you'll find something special from the Cheeky Cherry theme!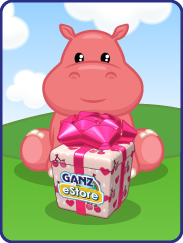 And if you really something sweet, make sure you drop by the Kinzville Park (on the Webkinz Classic desktop app) on Saturday, January 21st and Sunday, January 22nd! Look for Honey Marshmallow Tree in the park and then click on it to collect Honey Marshmallows each day! If your pet still craves this sweet treat, you can pick up your own Honey Marshmallow Tree at the Ganz eStore!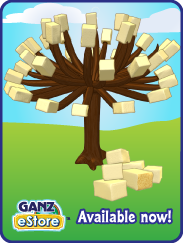 We are also running another Bake Sale 2 event in the Webkinz Classic Kinzville Park starting TODAY. The Bake Sale 2 Stand will continue to appear whenever there are no other events on in the Kinzville Park until February 14th! Visit the Kinzville Park each day to look for the stand each day and if you see it, click on it to get your gift box. Inside you'll find a random baked good which you can either feed to your pet, or you can use it in a stove recipe to create a special prize! You can find all the recipes in the Bake Sale 2 Cookbook, available in the "Books" section of the WShop, under "Fun Stuff".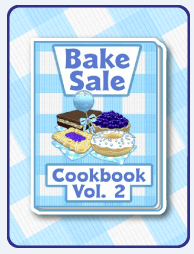 We've updated our prize wheels, and like I promised, there's a NEW item to be won on the Wheel of Wow! You have until February 14th to spin and win a NEW Yeti Cookie Jar! We also have some returning prizes on the mobile Wheel of Wow, Wheel of Deluxe, and the Vacation Wheel!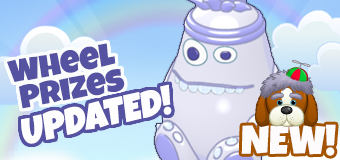 Well now, that sounds like it's going to be a blast! Thank you so much for electing me to be the Mayor of Kinzville! It's time to get to work! Oh yeah!
Go Kinzville!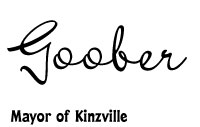 Follow Webkinz on social media:
social media