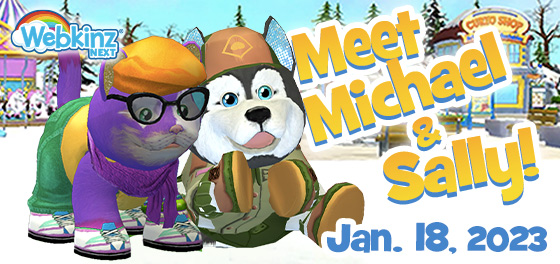 Sally and Michael are going to be in Kinzville Park in Webkinz Next tomorrow at 3pm! Come by on Wednesday, January 18, 2023 to hang out with Sally and Michael! They can't wait to chat with you! They will try to answer all your questions, but please be patient and please don't crowd them so that you and everyone else has a chance to comment and read their responses.
Where: Next Kinzville Park
When: Wednesday, January 18, 2023, 3 – 3:30pm
Add Sally: Fire Shadowglow 1
Add Michael: Michael Webkinz 1 (1)
So spread the word! After the event, use #kinzvillehangout to post your screenshots!
Download Webkinz Next now — available for iOS, Android and Windows 10.
Follow us on social media: