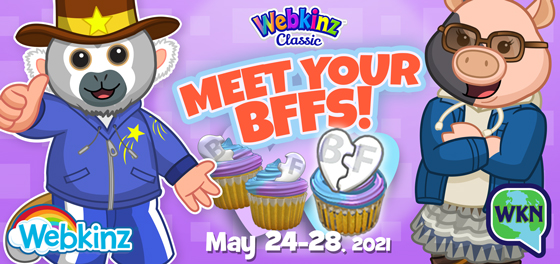 Your BFFs in Webkinz Classic, Sally, Steve, Michael and Mandy will still be giving away a cupcake a day until May 28!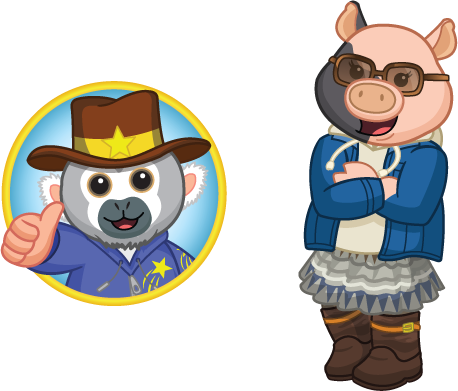 But from May 24 to 28, you can find Mandy and Steve in new locations. Mandy wants to hang with one of her other BFFs, Sally Webkinz, while Steve wants to spread the message of friendship and togetherness across all of Webkinz.
So starting May 24 until May 28, here is where you can find Steve, Mandy, Sally and Michael:
Steve will be showing off a new Webkinz Next room featuring the new Denim and Lace theme right here on Webkinz Newz. Click on his room to get your cupcake!
Mandy will be joining Sally on Webkinz Newz too! Watch for both of them floating around Newz to collect one cupcake a day.
On Webkinz Classic you can still visit Michael in the Newz room in the Clubhouse.
Watch for Steve's room on Newz and Mandy floating around Newz starting May 24!
You can feed these sweet cupcakes to your pets, or you can use them to make a presentable cupcake you can place in your pet's room! Combine a B cupcake and an F cupcake of the same color on a stove to make the presentable cupcake!