Collect chocolates from Cinnamon at the Kinzville Park on your Webkinz Classic account. You can only collect one a day, but Cinnamon will be handing out chocolates until Valentine's Day!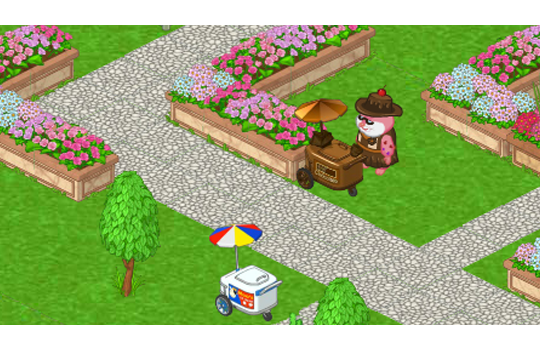 There are six chocolates to collect. Five can be collected from Cinnamon's Chocolate Stand, but one is only available right here, on Webkinz Newz. From February 7 – 14, look for the floating chocolate on Webkinz Newz and click on it to send it back to your Webkinz Classic account.
You can also use your estore points to purchase chocolates. Click on the chocolate collection icon at the Kinzville Park to review your collection and purchase chocolates.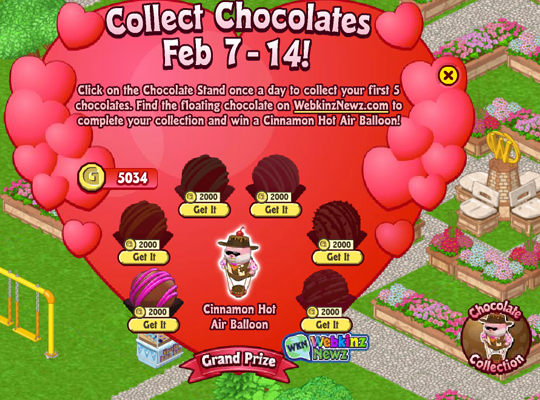 Here's a closer look at each chocolate… delicious!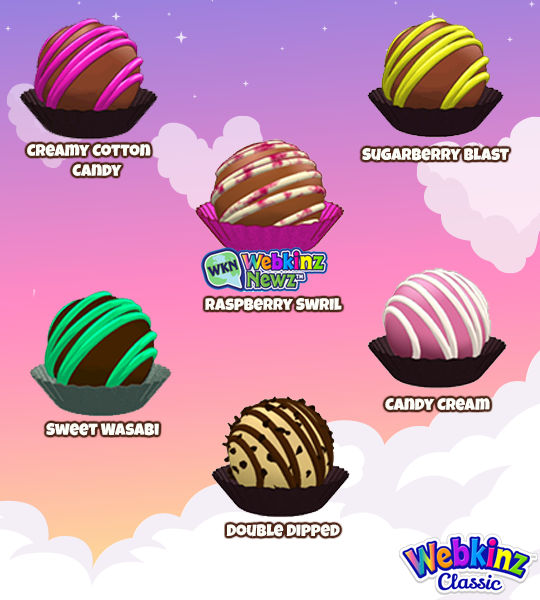 Players who manage to collect all six chocolates by Valentine's Day will win this year's grand prize: A Cinnamon Hot Air Balloon!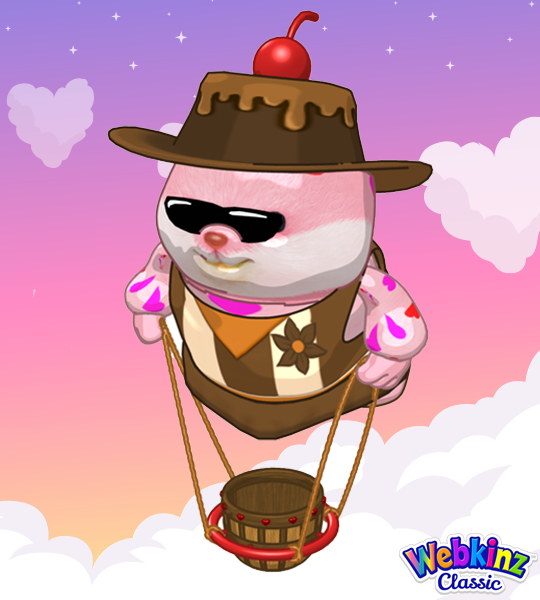 Did you manage to win the grand prize? Let us know in the comment section below…