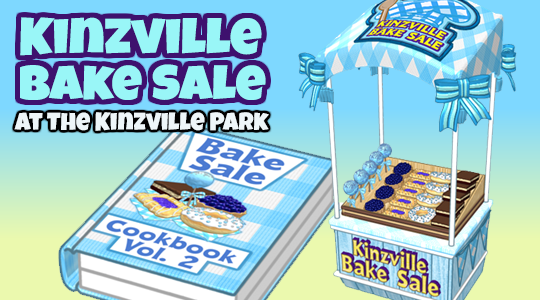 Visit the bake sale 2 stand at the Kinzville Park and click on it to get a gift box. When you drag it into your room, a baked good will be added to your Dock.
There are five baked goods to collect, but you'll only be able to collect one each day: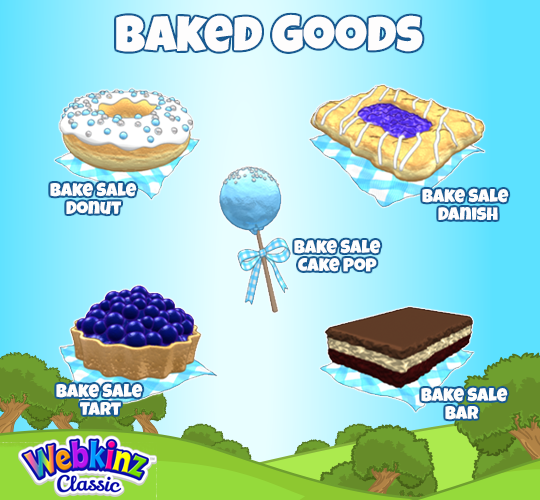 You can feed baked goods to your pets, or combine them on a stove to make prizes! Look for the Bake Sale Cookbook Volume 2 in the FUN STUFF section of the WShop, under BOOKS.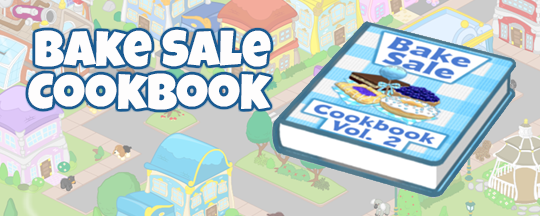 You can use the cookbook to find out what prizes you can make by combining baked goods on a stove. Here's a look at what you can make:

The bake sale stand 2 will be available at the Kinzville Park until April 6, however it will be removed from March 25 – April 3 while the butterflies are handing out Milk Chocolate Eggs at the park.
On April 7, you'll be able to visit a new stand, featuring 5 new baked goods! Check the Bake Sale Cookbook: Volume 3 for details!
What treat did you get from the stand today? Let us know in the comment section below…