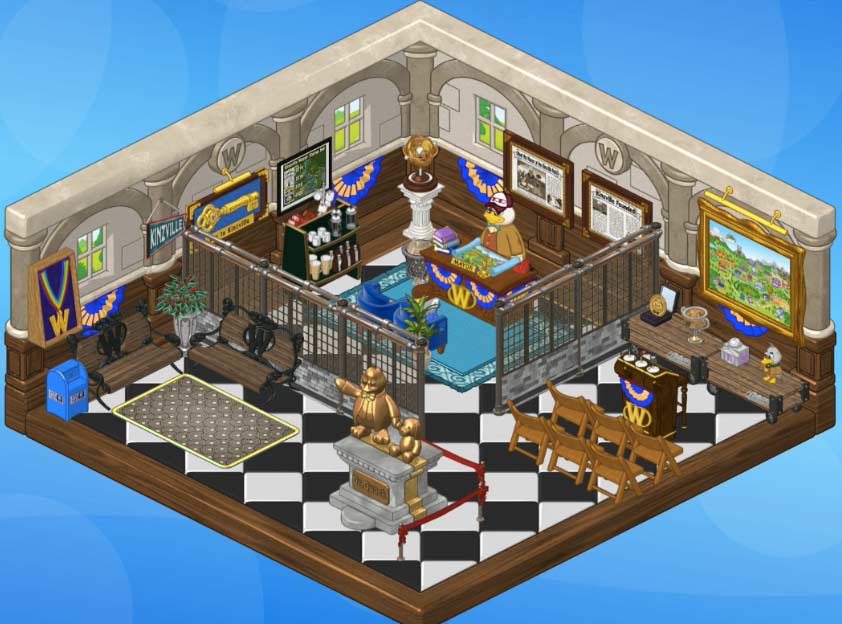 Mayor Quack's got a full schedule in Webkinz Classic this week! He'll be in Kinzville Park greeting citizens, and working away at the Caring Clinic in the Clubhouse. With so much on his schedule he realized how easy it is for a pet to start feeling run down, so he added ANOTHER event to his busy week! He'll be handing out his Miracle Tonics at his office in Town Hall!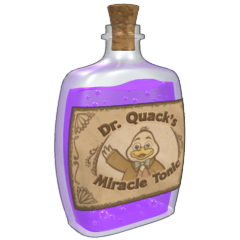 Stop by and see him in his office at Town Hall right here on Webkinz Newz every day from November 15 to 21.
Here's how it works
- Come back to THIS page on Webkinz Newz every day
- Click on Dr. Quack in the image at the top of THIS page
- a bottle of Dr. Quack's Miracle Tonic will be sent back to your Webkinz Classic account
Want to know more about the replenishing power of Dr. Quack's Miracle Tonic? When used in combination with the farm fresh food grown in your yard, it creates 1 of 3 super foods that will have a miraculous effect on your pets! Each one of these super smoothies will instantly restore your pet's Happiness, Hunger, and Energy!
Just take this tonic, together with your harvested farm fresh foods, and combine them in a blender in Webkinz Classic using one of these recipes: