Wacky Weekend started yesterday, February 25, and runs until midnight, Saturday, February 27. We originally announced that it would run until Sunday, February 28, so to make up for the mix up, will will be repeating this event again in March!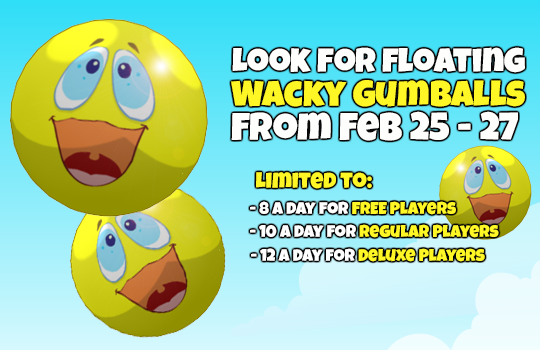 Look for floating Wacky Gumballs on your Webkinz Classic account and click on one to have it added to your Dock.
Every time you feed your pet a Wacky Gumball, you'll have the chance to win one of two grand prizes: a Flappy Zingoz Pet Buddy or a Flutter Zingoz Pet Buddy!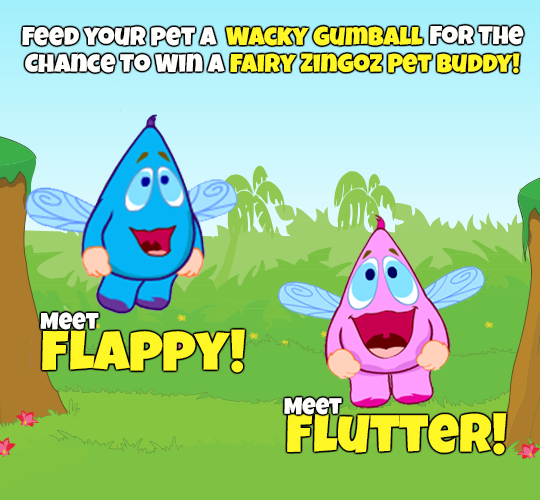 Once again, this event will be repeated from March 19 – 21, so if you don't win a Zingoz Fairy Pet Fairy this time around, you'll have another chance soon!
Did you manage to win a Zingoz Fairy Pet Buddy? Let us know in the comment section below…