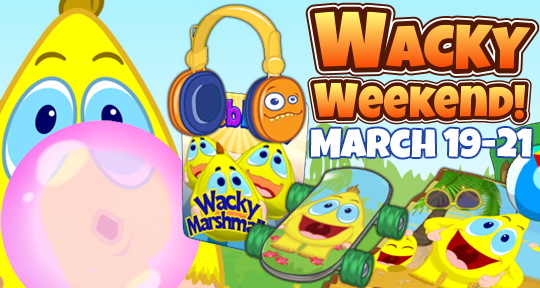 Wacky Weekend ends midnight, Sunday, March 21, so play every day for the chance to win as many prizes as you can. This event is extra special because you can earn prizes playing WackyER Zingoz at the Arcade and look for floating gumballs and feed them to your pet for the chance to win a Fairy Zingoz Pet Buddy!
Look for WackyER Zingoz at the Webkinz Classic Games Arcade. During the game, you'll need to hit Wacky until he reaches the target at the end of each level. Be careful… you're only allowed a limited number of hits to reach each target!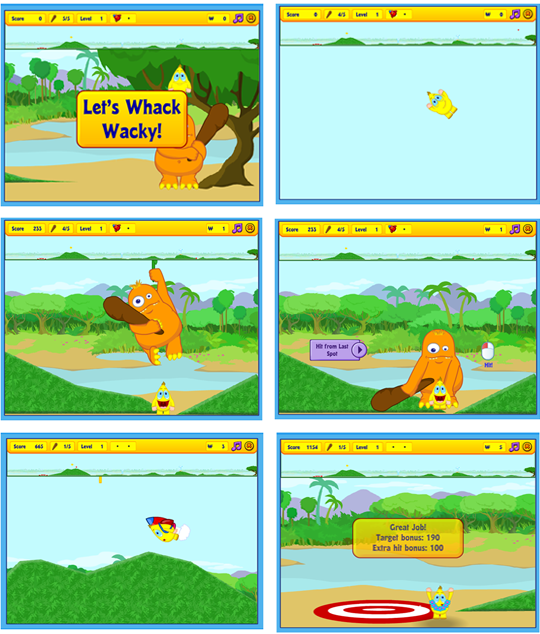 From March 19 – 21, each time you earn 11,500 points or higher, you'll be awarded one of four Wacky prizes: Wacky Marshmallow Seeds, a Wacky Skateboard, Zangoz Headphones or a Wacky Beach Towel. There's no daily limit, so play often to win as many prizes as you can!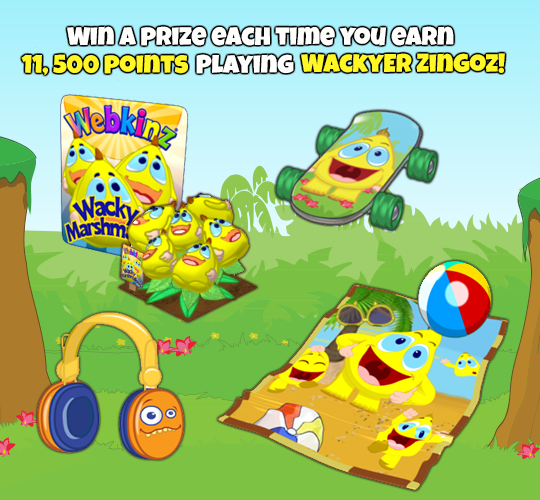 You'll also be able to collect Wacky Gumballs during the Wacky Weekend event.
Look for floating Wacky Gumballs on your Webkinz Classic account until midnight, Sunday March 21, and click on one to have it added to your Dock.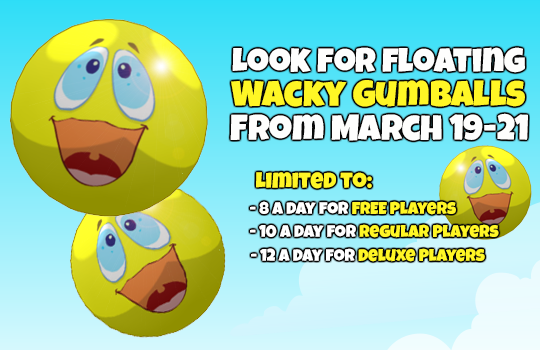 Every time you feed your pet a Wacky Gumball, you'll have the chance to win one of two grand prizes: a Flappy Zingoz Pet Buddy or a Flutter Zingoz Pet Buddy!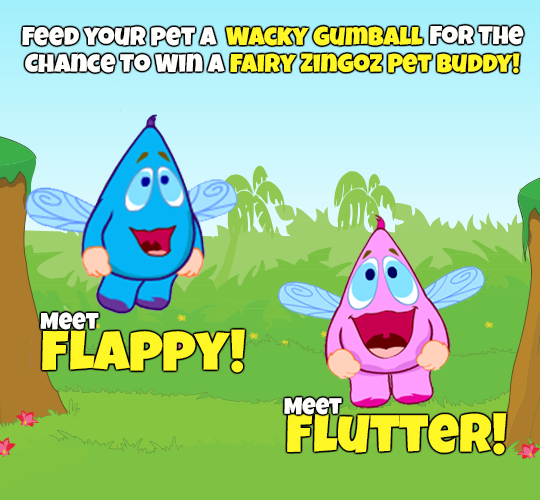 Did you manage to win a Fairy Zingoz Pet Buddy? Let us know in the comment section below…