The Wacky Zingoz Celebration is back again this year! Running July 31-August 9, the Celebration brings lots of fun events to enjoy with your pet.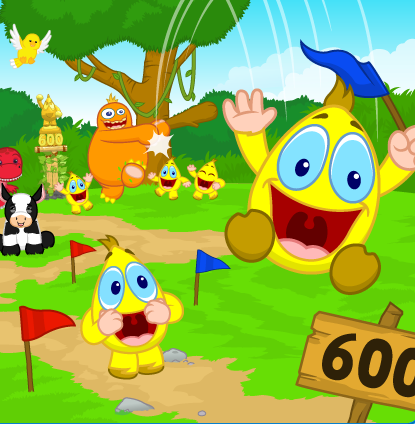 Wacky Floaty Clicky Event
Look for the floating Wacky in Webkinz World and click him up to 3 times a day to win a yummy prize: Wacky Crackers, Wacky Fruit Kebabs, Zangoz Orange Fizz and Wacky Cake Pops!

WackyER Zingoz Prizes
Between July 31-August 9, play WackyER Zingoz in the Arcade and earn 11,500 points or higher to receive a random prize like the Wacky Light Up Lamp, WackyER Window, or WackyER Wallpaper or Flooring!

Wacky Zingoz Trophy
Can you hit Wacky 600 feet or further in Wacky Zingoz? If you do it between July 31-August 9, you'll earn a Wacky Zingoz 600 Trophy!

Wacky Zingoz Celebration Challenge
Play this fun Challenge from August 1-31 to win awesome prizes for your pet, like the Wacky Jet Backpack, Giant Zangoz Plushy and WackyER Zingoz Arcade Unit!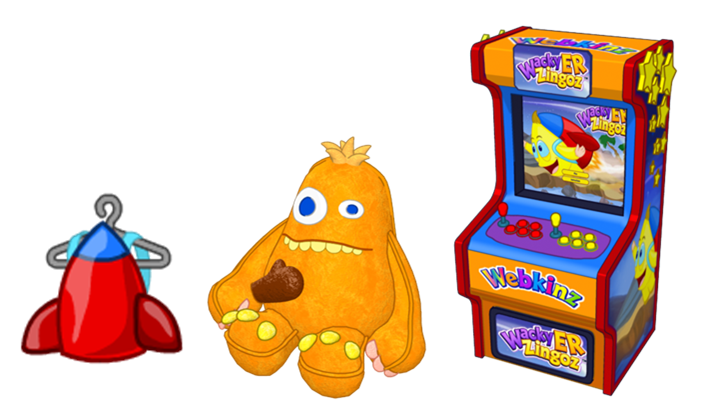 See you soon for some Wacky fun!