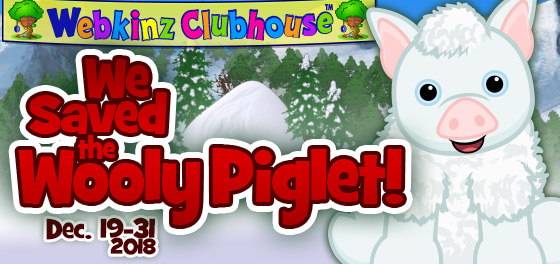 We did it! We all worked together to save the Wooly Piglet from the snow hill that had trapped it by the Clubhouse during a freak snow storm. The Wooly Piglet will be heading over to Ganz eStore where it goes on sale on Christmas day, but not before thanking everyone in Webkinz World for helping to save it from the snow!
Visit the Wooly Piglet in the Clubhouse and click on it to get a prize snowy prize! And because there was too much snow to get to the prizes in the Clubhouse – the storm blew the prizes all the way over to Webkinz Newz!!! – we are extending this event until December 31.
And remember – you can also look for the Wooly Piglet at Ganz eStore where it goes on sale starting December 25.