We've added six new prizes to the Spree mall. The next time you roll your way to the mall during a game of Spree, look for the Friendly Froggy Tea Set, Inflatable Flamingo, Wicker Rocker, Wacky Zingoz Toy Box, Small Library Bookshelf and the Home Gym!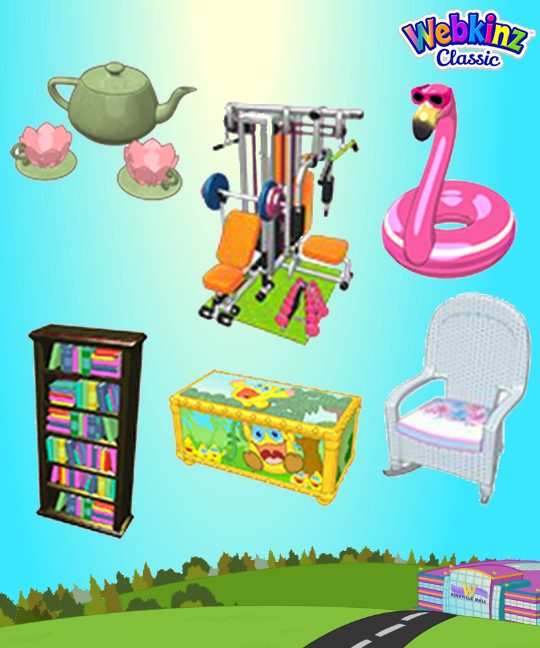 From January 15 – 23, look for Spree dice floating across your screen and click on them to earn bonus rolls that you can use to help you make it to the mall faster during your next game!
Play Spree at the Webkinz Classic Arcade, and use the mall credits you collect as you play, to trade for prizes when you make it to the mall!
What is your favorite mall prize? Let us know in the comment section below!