Webkinz World has lots of books you can pick up at the WShop. Once they're in your pet's room you can click on them and open them up so that you can read them together with your pet.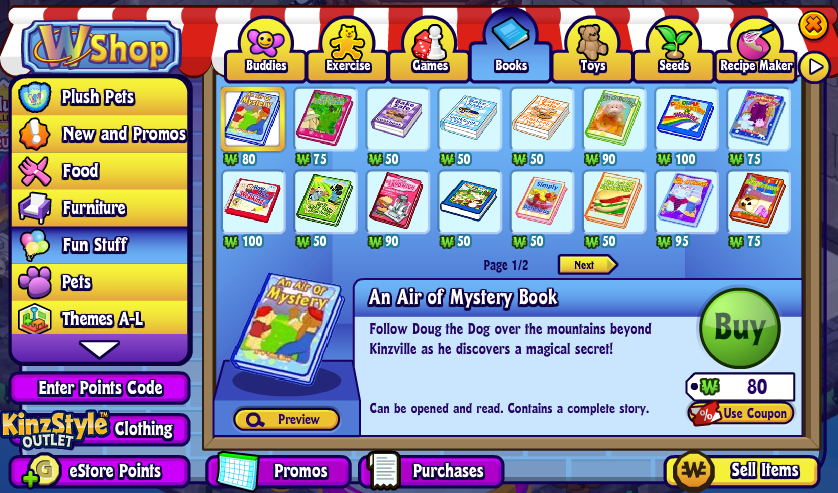 Here's a closer look at some of the classic covers from our W Tales books!
An Air of Mystery

Arte and the Lost Tomb

Does the Caged Singoz Sing? Storybook

The Best of Plumpy Book

The Best Present Storybook

The Kinzville Caper Storybook

The Smarty Pants Storybook

W Tales Book: Charmed I'm Sure

W Tales Book: Color Catastrophe

W Tales Book: Dogbeard's Treasure

W Tales Book: Inukshuk's Wish

W Tales Book: Plumpy's Great Advice

W Tales Book: The New Cat in Town

Can't find all of these books in the WShop? You can still read them by visiting the Reading Room in the Clubhouse!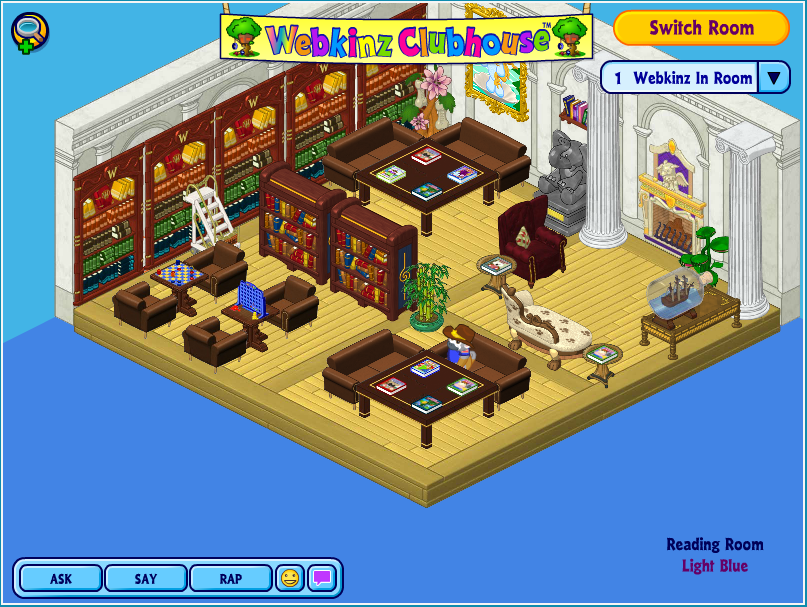 How many of these W Tales books have YOU read? Let us know in the comments below!