Our Trick or Treat event has returned to the Reading Room in the Clubhouse! Once you collect all 12 candies from the ghost, you'll win this year's grand prize: a Spooky Stained Glass Window!
This awesome animated window is a mischievous memento of the event. Here's a close up look at the design featured in the colorful window!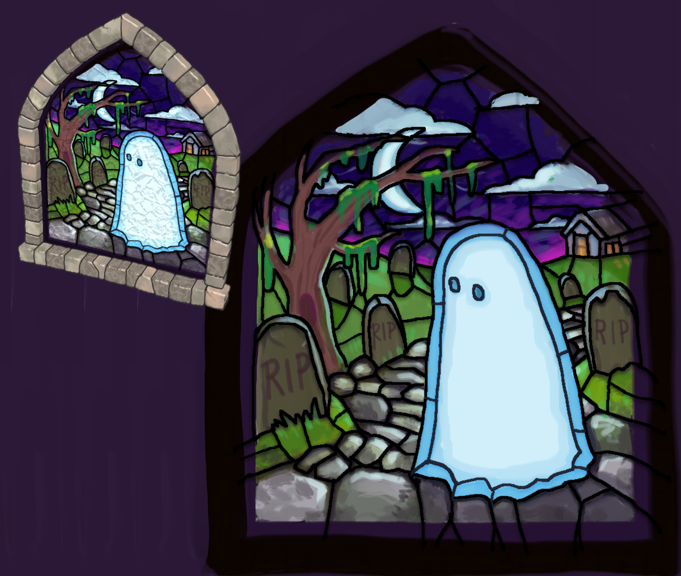 What do YOU think of this year's grand prize? Let us know in the comments below!